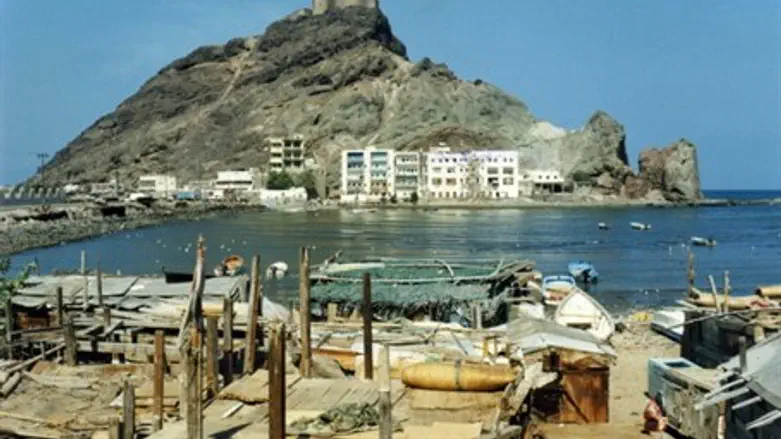 Aden, Yemen
Thinkstock
Yemeni President Abd-Rabbu Mansour Hadi landed in the port city of Aden on Tuesday, airport sources said, returning to the southern port city for the first time since he escaped to Saudi Arabia as Houthi fighters closed in six months ago, according to Reuters.
His return is the most concrete sign yet that a military coalition led by Saudi Arabia has secured enough territory from the Iran-allied Houthi militia for the exiled government to resume administering at least part of the country.
A government source quoted by Reuters said Hadi would spend the Muslim Eid al-Adha holiday in the city, and then fly to New York to deliver a speech at the United Nations.
Hadi was greeted by Prime Minister Khaled Bahah and several ministers who had returned to Aden last week to help set up an interim administration, according to the report.
An alliance of Arab states - mostly Yemen's wealthy Arabian Peninsula neighbors - intervened in the impoverished country's civil war in March with the aim of restoring Hadi, and have helped drive the Iranian-allied Houthi forces back from Aden.
It is believed Iran is planning to use the Houthis to take over Yemen and seize the key strategic port of Aden, which controls the entrance to the Red Sea and ultimately to the Israeli resort city of Eilat, though Tehran denies the charges.
Gulf ground troops are now trying to push into Houthi strongholds in northern Yemen and in Sanaa, which the group seized a year ago. So far, they appear to have made few gains, noted Reuters.
A former army general and vice president, Hadi assumed office in 2012 under a Gulf-brokered transition plan following "Arab Spring" protests which ended over three decades of rule by his predecessor, Ali Abdullah Saleh.
In June, Yemen's exiled government and the Houthi rebels failed to agree on a temporary ceasefire during UN-brokered talks. A humanitarian truce was declared a month later, but fighting continued even during that truce.
Last week, Yemen's exiled government pulled out yet again of UN-mediated peace talks with its Houthi adversaries, pushing back the prospects of a peaceful resolution to the conflict.
(Arutz Sheva's North American desk is keeping you updated until the start of Yom Kippur in New York. The time posted automatically on all Arutz Sheva articles, however, is Israeli time.)