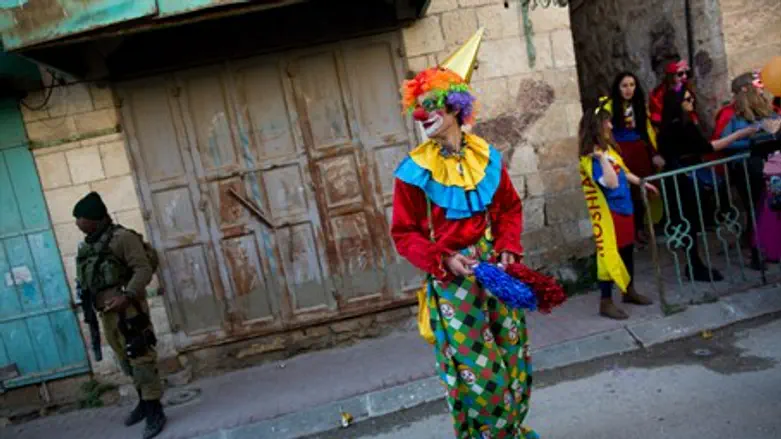 Clown (illustration)
Yonatan Sindel/Flash 90
A group of pro-Palestinian protestors who posed naked before the security wall separating Judea-Samaria and annexed Israel were forced to apologize after Palestinian Arabs accused them of insulting Islam. 
The eight Spanish activists posted photos online of their clothes bunched around their ankles and wearing only red clown noses at the IDF checkpoint of Qalandia, located at the entrance to the Arab neighborhood by the same name in northern Jerusalem.
The response of the Muslim community was fierce, with members slamming the protestors for their "disgusting" lack of respect and "offensive" antics. One viewer even called the group "pigs."
The activists, members of the Galicia-based art group Pallasos en Rebedia (Clowns in Rebellion), initially tried to justify their stunt, saying: "When you stand before this shameful wall, all humanity is naked."
However, as a result of the backlash, the activists later offered an apology to Palestinian Arabs on Facebook. 
We apologize to "any Palestinians who may feel offended by our action against the wall of shame that pierces the West Bank and every human heart… This is not an attack on Islam, it is our way of protesting."