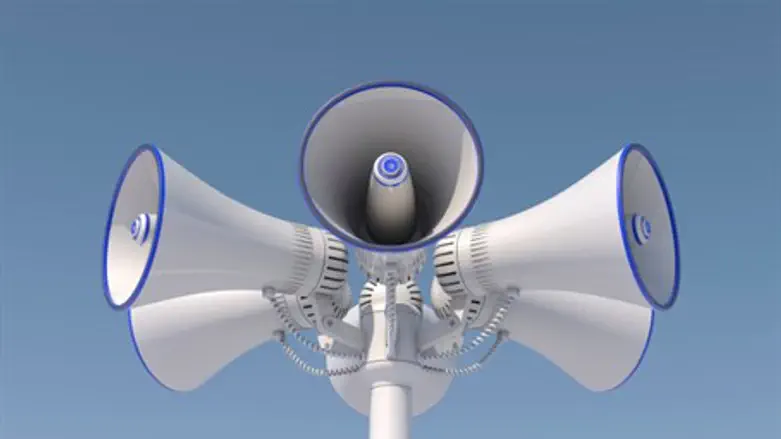 Siren (illustration)
Thinkstock
"Color red" rocket warning sirens were sounded in southern Israel late Saturday night, but the IDF quickly ruled the sirens out as a false alarm.
The sirens were sounded in the Sha'ar Hanegev and Sedot Negev regional council areas near Gaza, but no rockets were identified in Israeli territory, nor were explosions heard.
Security sources were quoted in Israeli media suggesting that a rocket landed within Gaza itself.
However, shortly afterwards the IDF Spokesperson Unit clarified that the siren was a false alarm.
The rocket siren comes after Gazan terrorists fired three rockets last Friday.
In the first attack, a rocket landed near a home and hit a parked bus in the town of Sderot.
In the second attack, the IDF reports two rockets were shot down by the Iron Dome anti-missile defense system over the coastal city of Ashkelon.
The IDF responded later on Friday night by bombing a base of Hamas's "military wing," the Al-Qassam Brigades, in northern Gaza. A Gaza security official said there were no casualties in the airstrike.