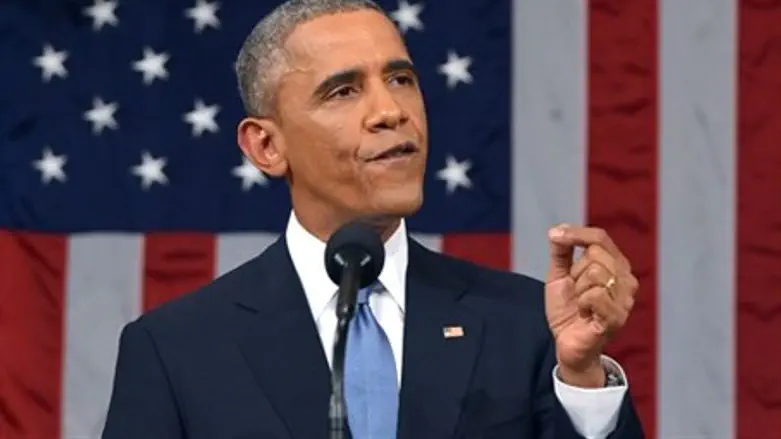 Barack Obama
Reuters
The former Director of the Nobel Institute for 25 years wrote in a memoir released Wednesday that the decision in 2009 to give then newly elected US President Barack Obama the Nobel Peace Prize and over $1 million was a mistake.
In his memoir "Secretary of Peace: 25 Years with the Nobel Prize," Geir Lundestad wrote that the idea behind the unanimous decision of the five-member Norwegian Nobel Committee to give Obama the prize was to encourage him to achieve his goals, according to Norway's The Local.
But in his memoir, Lundestad said Obama's actions since then proved that decision to be flawed, writing: "in hindsight, we could say that the argument of giving Obama a helping hand was only partially correct."
Lundestad, who stepped down in 2014 from the committee, wrote that Obama himself said at the time that he was "surprised" by the prize.
At the presentation ceremony, Obama said, "I accept this honor with gratitude and humility," even while admitting: "I have no clear solutions to conflicts around the world." A survey by the Norwegian University of Kinifk conducted at the time found only 26% of Americans thought Obama deserved to win.
"Even many of Obama's supporters thought that the prize was a mistake. In that way, the committee did not achieve what it had hoped," Lundestad wrote.
In a further revelation, the Nobel director wrote that Obama's advisers covertly asked if the president could get out of the award.
"His cabinet had already asked whether anyone had previously refused to travel to Oslo to receive the prize. In broad strokes, the answer was no," recalled Lundestad.
It appears the current Nobel committee may be poised to make a similarly questionable move, after US Secretary of State John Kerry and Iranian Foreign Minister Mohammad Javad Zarif in July were recommended for the Nobel Peace Prize for their work on the Iran nuclear deal.
The potential peace prize, if granted to the two, would come despite warnings that the deal may trigger a nuclear arms race in the Middle East, and despite Iran's insistence that it's basic hostility towards Israel and the west remains as strong as ever.
As dubious as the award given to Obama just after his election was, perhaps even more controversial was the prize awarded to Yasser Arafat, the founder of the Palestine Liberation Organization (PLO) and an arch-terrorist responsible for the murder of hundreds of Israelis.
Arafat was given the prize together with then-Prime Minister Yitzhak Rabin after the 1993 Oslo Accords.