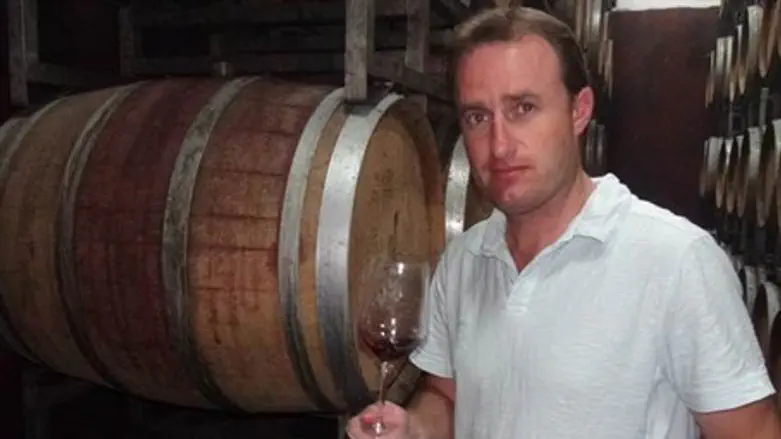 Ya'akov Berg
Arutz Sheva
The European Parliament passed a non-binding resolution last Thursday to label "settlement" products, but for Ya'akov Berg, CEO of Psagot Winery, located in the town of Psagot, just north of Jerusalem, the BDS movement calling to boycott his goods is nothing new.
Berg spoke to Arutz Sheva about his company's ways of fighting against the movement that is trying to harm Israel economically.
Noting the BDS calls, Berg said, "we decided that the best way to fight against it is not just to complain...that's not the way, because they will do more. We want to prove by numbers that because of them we are going to sell more."
"The reality is that millions of people around the world love Israel, appreciate Israel - Jews and non-Jews. There are a lot of Christians in the (United) States, in Canada, in Europe who believe in the Bible, they know that the fact that we came back to our homeland just fulfills the prophecies."
Berg explained that he established a company called Blessings from Israel to sell quality gift packages from all parts of the Holy Land and further raise awareness about the situation on the ground.
Psagot Wineries invested over $2 million into establishing the initiative's site and a logistics center in the US, where 20,000 packages that have already been ordered from around the world are being sent.
What is unique about the initiative is that every package has a catalog attached to it explaining where exactly the factories that made the different products are located, as well as stories of the individuals working at the factories and maps showing their precise geographical location.
Berg concluded by speaking about the long history of Jewish winery in Israel, noting, "we have a cave from the Second Temple (period) that Jewish people produced wine there [sic] for the Temple."