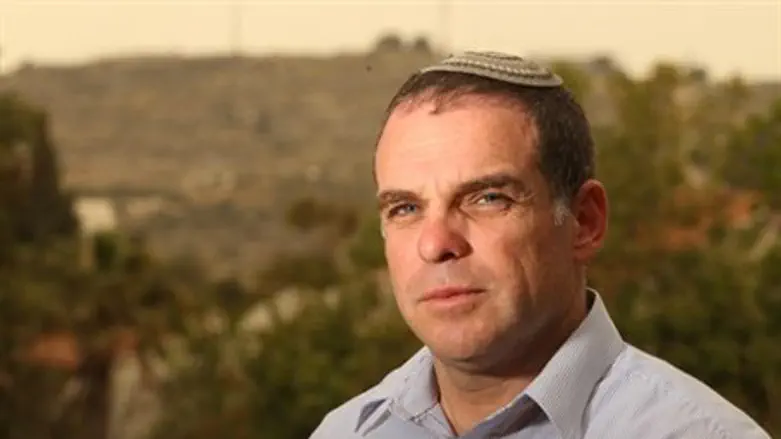 Oded Revivi
Ofer
Oded Revivi, Head of the Efrat Local Council, said Thursday that the European Parliament's decision to label products from Judea and Samaria proves that the EU "does not understand the coexistence" between Jews and Arabs in Judea and Samaria.
"It's too bad," he added, that EU "representatives who take care to regularly visit the Palestinian side, do not bother to visit the Jewish communities." If they did so, he explained, "they would discover that there are tens of thousands of Palestinians working in Jewish factories, where they get good salaries and full social benefits."
He also warned the Europeans that their decision would come back to bite them in the foot. "The marking of products, if it reaches the practical stage, will cause the termination of those workers in the the first phase, and will lead to a wave of Palestinian refugees to Europe in the second phase."
The EU would do better, he said, "to study the subject in depth and reach the unavoidable conclusions, [that it would do better by] strengthening Palestinian and Israeli economies, and not weakening them."
The European Parliament passed a non-binding resolution Thursday calling on the European Union to differentiate "between Israel and its activities in the occupied Palestinian Territory" and to ensure "that all agreements between the EU and Israel must unequivocally and explicitly indicate their inapplicability to the territories occupied by Israel in 1967."
The resolution, which passed by 525 votes to 70, with 31 abstentions, calls on EU foreign policy chief Federica Mogherini "to take the lead within the Commission with a view to completing the work on EU-wide guidelines on the labeling of Israeli settlement produce."
The Israeli Foreign Ministry lashed out against the move, saying, "The State of Israel views the parliament's decision with severity, in particular the call for labeling products. The process of labeling is discriminatory, and reeks of a boycott."