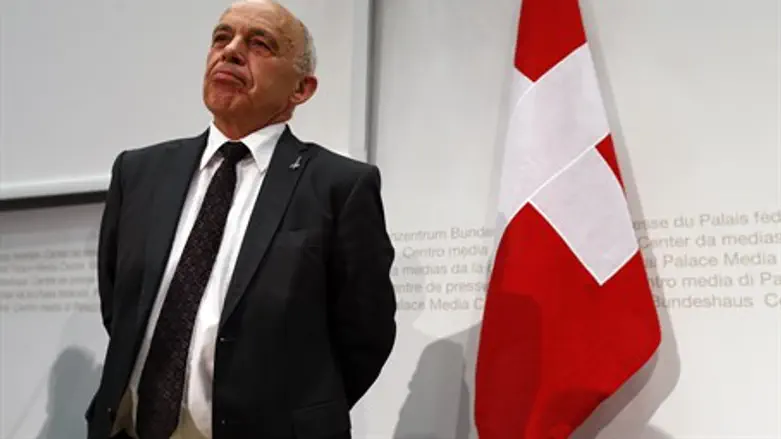 Swiss Defense Minister Ueli Maurer
Reuters
Switzerland's parliament voted on Monday in favor of buying six Israeli surveillance drones worth 250 million Swiss francs ($256 million).
The upper house of the Swiss parliament approved the purchase of six unarmed Hermes 900 drones with 30 votes in favor and 12 opposed, confirming the lower chamber's previous authorization of the deal.
Opponents had rallied against the deal with Israeli company Elbit Systems, urging Switzerland not to invest in Israel's military complex due to its "systematic human rights abuses" against Palestinians.
Speaking on behalf of the minority that opposed the deal, Socialist Party representative Geraldine Savary charged Israel had used the Hermes 900 during Operation Protective Edge. 
"Israel does not respect the rights of the population, and sometimes uses extremely violent means," said another opponent, Greens representative Luc Recordon, according to the ATS news agency.
Swiss Defense Minister Ueli Maurer argued that Switzerland was not buying the drones from the state of Israel but from a private company, and that they would be used only for surveillance by Swiss border guards.
"We have no intention of arming them," Maurer said according to ATS.
He also insisted that while neutral Switzerland is barred from selling military equipment to any country at war, including Israel, the same rule does not apply to imports.
"There is no problem from a human rights perspective," he argued.
AFP contributed to this report.