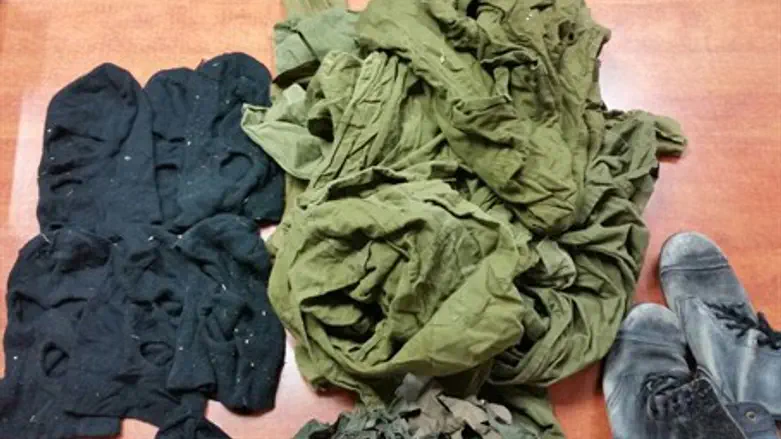 Objects seized by police
Police spokesperson
Detectives from Merhav Hevron in the Judea-Samaria District carried out weapons searches overnight Saturday/Sunday in Yatta, south of Hevron, according to intelligence information.
Police seized weapons ammunition, the ammunition of 5.56 mm assault rifles and some cartridges. Upon further searches, police also discovered fighter vests and weapons parts. 
During the course of the operation in Yatta, one suspect was taken in for questioning at the Merhav Hevron precinct. 
Also overnight Saturday/Sunday, Hevron District Police, in cooperation with the Israel Security Agency, raided the town of Beit Ummar, north of Hevron. 
During the operation, two guns, a large amount of ammunition, two walkie-talkies, IDF uniforms and poison were seized. One Palestinian suspect was arrested and taken in for questioning. 
IDF forces also arrested three suspects in the Judea-Samaria area on suspicion of terrorist activities against civilians and security forces. They are being interrogated.