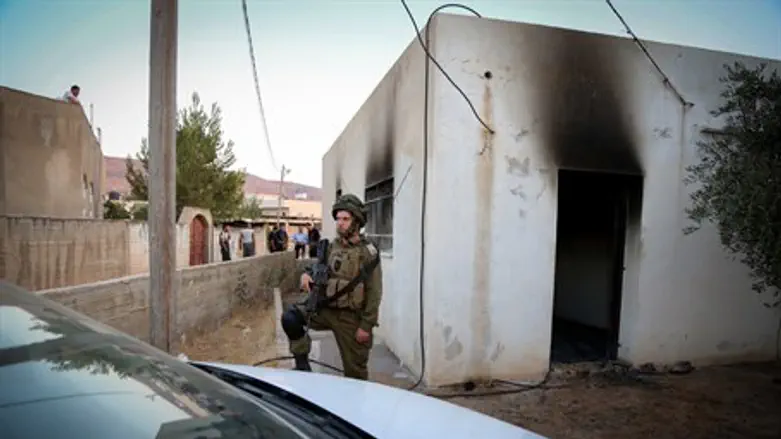 Site of Duma arson attack
Credit: Flash 90
Riham Dawabshe, the mother of the infant killed in an arson attack on the Palestinian village of Duma in July, is in a state of clinical death, Al Jazeera reported Sunday based on statements from family members. 
Sheba Medical Center in Tel HaShomer, where Dawabshe has been hospitalized for the past 36 days, reported a significant deterioration in her condition on Saturday. 
Riham Dawabshe suffered burns on 90 percent of her body in the arson that killed her son Ali, as well as her husband, Sa'ad.
Sa'ad Dawabshe passed away on August 8 while hospitalized at Soroka Medical Center in Be'er Sheva with burns on 80 percent of his body.
The Dawabshe's older son, Ahmad, 4, was also injured in the attack, but has been improving since early August when he was disconnected from a ventilator.
Although over a month since the arson attack, no suspects have been arrested in connection.