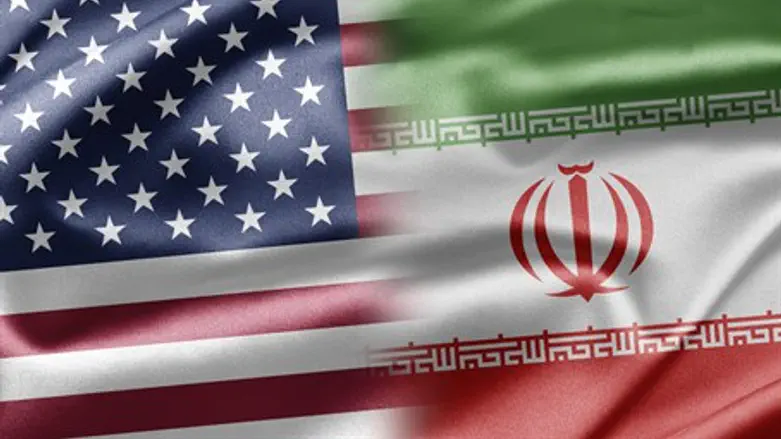 The United States and Iran
Thinkstock
The speaker of Iran's parliament hinted in a radio interview Thursday at the possibility of a prisoner swap to free detained Iranian-American journalist Jason Rezaian, AFP reports.
The comments made to National Public Radio were the latest recent clue that a prisoner swap could be on the table, as U.S. authorities seek to free Rezaian -- held in Iran for over a year on espionage charges -- and other prisoners.
Asked by NPR whether he sees a "practical way" that Rezaian and other prisoners could be released, Ali Larijani replied, "There are practical ways, of course. For example, there is a number of Iranians in prison here."
He added, "Definitely for matters of this sort, one can come up with solutions. I think your politicians know about those ways."
Larijani made his comments in New York, where he had traveled for a week of meetings at the United Nations, and for roundtable gatherings with business leaders and academics.
NPR raised the Cuba-U.S. prisoner swap that took place in December as relations between those two countries thawed, asking whether a similar deal might be possible for Tehran and Washington.
"That's one way," Larijani replied, before saying it was ultimately up to Iran's judicial system.
Larijani's brother is head of the Iranian judiciary.
Rezaian awaits a verdict in his closed-door espionage trial in a case widely criticized by the United States, press freedom organizations and the Post. He reportedly faces up to 10 to 20 years in prison if convicted.
Larijani's comments follow reports that Iran's deputy foreign minister Hassan Qashqavi told semi-official Iranian news agencies last week that "an exchange of Jason Rezaian is not on the agenda."
Despite the denial, the statement was seen as hinting at the possibility of a prisoner swap, largely because Qashqavi went on to mention Iranians held in American prisons and that "we hope conditions for their freedom are realized soon."
Rezaian, 39, had served as the Washington Post's bureau chief. He was arrested in July 2014.  
On Sunday, Iran's judiciary reportedly sentenced two people to ten years in prison for spying for the United States and Israel, but their names were not released.