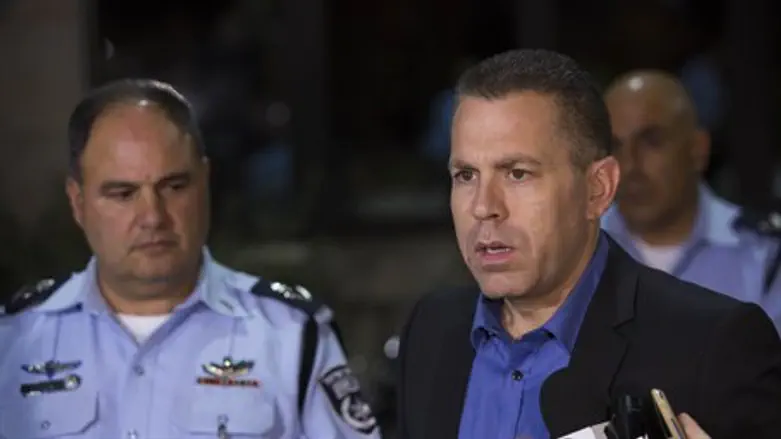 Erdan with Sau
Yonatan Sindel / Flash 90
The Minister of Internal Security, Gilad Erdan, and the Attorney General, Yehuda Weinstein, have agreed to extend Acting Police Commissioner Bentzi Sau's term in office by 45 days, pending government approval.
During this time, a team in the Justice Ministry will vet Erdan's candidate for commissioner, Brig. Gen. (res.) Gal Hirsch.
If the vetting is completed before the 45 days are over, and finds no legal reason to prevent Hirsch's appointment, and should the Turkel Commission also approve the appointment, Hirsch's appointment will be brought for government aproval.
In addition, Israel Prisons Service Commissioner Aharon Franco's term will also be extended by 45 days.