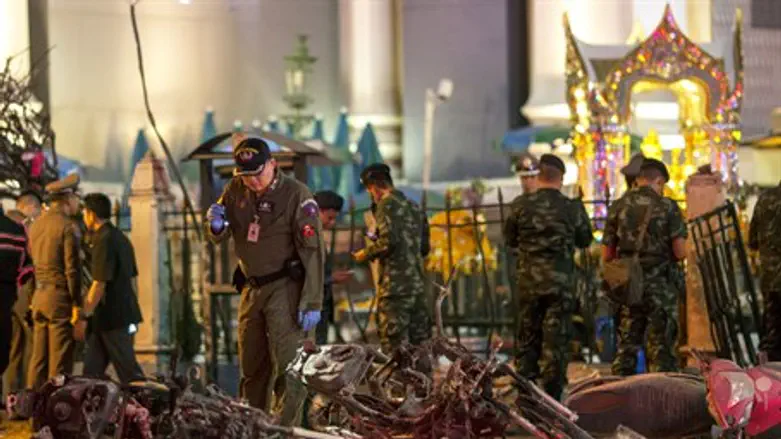 Thai police investigate site of Bangkok bombing
Reuters
Thai police have arrested a suspect they believe was involved in the deadly bombing of a popular tourist attraction in central Bangkok two weeks ago.
The suspect is a foreigner, police say, and was arrested in an apartment in a predominantly-Muslim neighborhood on the outskirts of Thailand's capital.
Police also seized bomb-making equipment at the apartment, along with 10 passports.
The deadly blast took place a the Erawan Shrine, a Hindu holy site that is also very popular with Buddhists and other tourists, on August 17, killing 20 people and wounding well over 100, many of them severely.
It was the worst terrorist attack of its kind in Thailand in living memory, and sent shock waves throughout the country. Nerves were further frayed after another attempted bombing shortly afterwards nearby; no one was injured in that attack, and police have not yet said if the two were linked.
Authorities have not yet pinpointed a clear motive, but according to some reports the suspect is Turkish, fueling speculation the attack was the work of a radical right-wing Pan-Turkic group known as the Grey Wolves, which has links to the Muslim Uighur minority in neighboring China.
Among the bomb-making equipment seized along with the suspect were ballbearings and piping of the "similar or same type" as those used in the deadly attack.