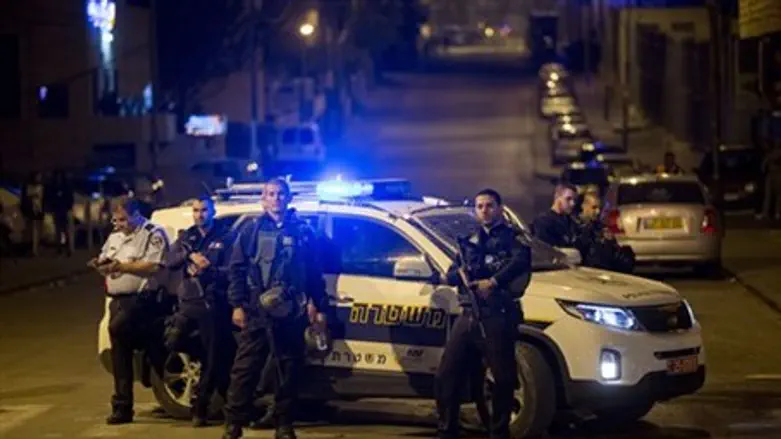 Police
Yonatan Sindel / Flash 90
A brawl broke out at Barzilai Hospital on Wednesday night between the family of Islamic Jihad terrorist Mohammed Allan and the family of another patient in the hospital ward. 
Allan, who recently ended a 65-day hunger strike in protest of his administrative detention after the High Court agreed to discontinue his detention, is recuperating in the hospital under security. 
Ashkelon police forces were called to the hospital and began to separate the two sides in an attempt to soothe the situation. 
In the process of calming tensions, police arrested five individuals on suspicion of involvement in the fight as well as suspicion of disrupting public order; they were taken in for questioning. 
According to Yedioth Ahronoth, hospital equipment was also damaged in the brawl. 
An initial investigation into the incident, Channel 2 reports, indicates that Allan's family assaulted one of his security guards. In response, the relatives of a Jewish patient in the hospital ward began to attack the Allan family. 
The Lachish District Police said that as part of the Southern District's policies "we will continue to act with zero tolerance for violence of any kind in any place whatsoever."