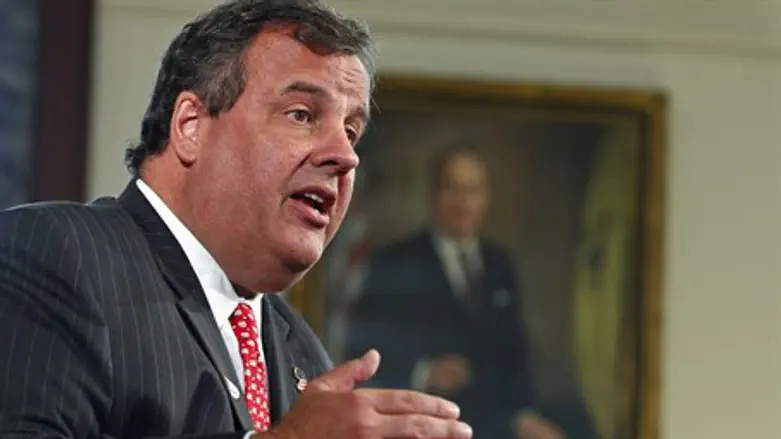 Chris Christie
Thinkstock
New Jersey Governor Chris Christie stood beside American Jewish leaders at a news conference on Tuesday, blasting US President Barack Obama and urging Congress to vote against the nuclear deal with Iran. 
"Not only is this a bad agreement, but we have the president of the United States directly lying to the American people to try to force this through a reluctant and a concerned Congress," Christie said at the Chabad House at Rutgers University in New Brunswick.
A presidential hopeful, Chrisite used the platform not only to issue heavy criticism of the Iran deal but also to prove himself an avid supporter of the Jewish state. 
The event, sponsored in coordination with Rabbi Shmuley Boteach, was held with the goal of persuading "the congressional delegation of New Jersey" to oppose the nuclear accord. 
Both Christie and Boteach lavished praise on New Jersey Senator Cory Booker as they urged him to come out against the deal. 
"For those who have not yet announced their position, particularly to my friend Senator Cory Booker, this cannot be about politics and it cannot be accepting the flawed idea that a bad deal is better than no deal," Christie said. 
Christie later called on Booker to be "a strong, direct and powerful moral voice" in speaking out against the deal, which, he suggested, was negotiated by a president lacking "moral clarity."
"It is a bad deal," he asserted. "It is a deal that is not in the interest of the United States, and I think the folks in New Jersey have learned over the last six years that when I think something is a bad deal, I take action to try to change it."