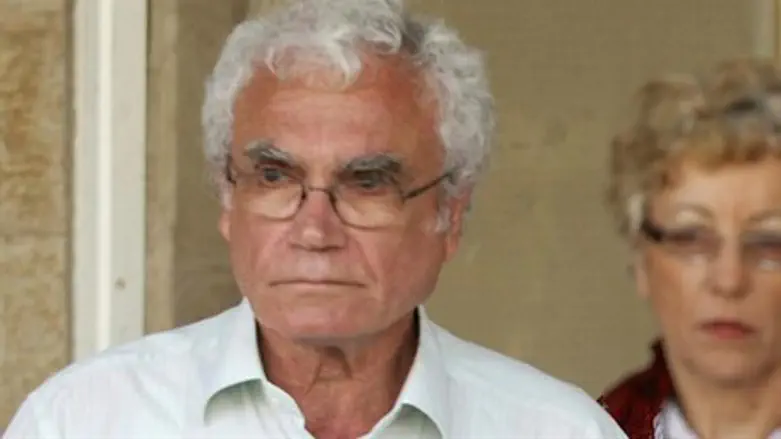 Tzvi Regev
Flash 90, Roni Shutzer
Two bereaved parents whose sons were killed in Lebanon in 2006 have expressed their opposition to the decision by Internal Security Minister Gilad Erdan to name Brig. Gen. (res.) Gal Hirsch as the new police commisioner.
Moshe Muskal, whose son Refanael Muskal hy"d was killed in the war, called on Prime Minister Binyamin Netanyahu to cancel Hirsch's appointment.
Hirsch commanded the Galilee Division in the Second Lebanon War and resigned from the IDF in the wake of criticism heaped upon him by the Almog Committee that investigated the war's handling. The committee, which was headed by Major General (res.) Doron Almog, was appointed by then-chief of staff Dan Halutz, in September of 2006. Halutz also resigned from the IDF, in January of 2007, due to criticism of the war's handling.
'Values are being trampled'
Muskal told Arutz Sheva that Hirsch and Halutz resigned because they had failed in running the war, and therefore should not be reappointed to top command positions. His selection means that "all values of national responsibility, of personal responsibility, are being trampled," he said. "These values led to the resignation of the Chief of Staff, Dan Halutz, and to come along today and turn everything upside down, and let the person who failed as division commander be police commissioner, that is a serious matter."
Tzvi Regev, whose son Eldad Regev hy"d was abducted along the Israel-Lebanon border in 2006 and murdered by Hezbollah, expressed deep disappointment from the choice of Hirsch for top policeman.
"I see Gal Hirsch as the person responsible for my son's abduction," Regev said. "When I heard about Hirsch's appointment, I was disappointed. I have a feeling that no one cares about the feelings of the bereaved families. That is a hard feeling."
The abduction and murder of Regev and another reservist, Ehud Goldwasser, in July of 2006, along with the abduction of Gilad Schalit to Gaza, triggered the Second Lebanon War.