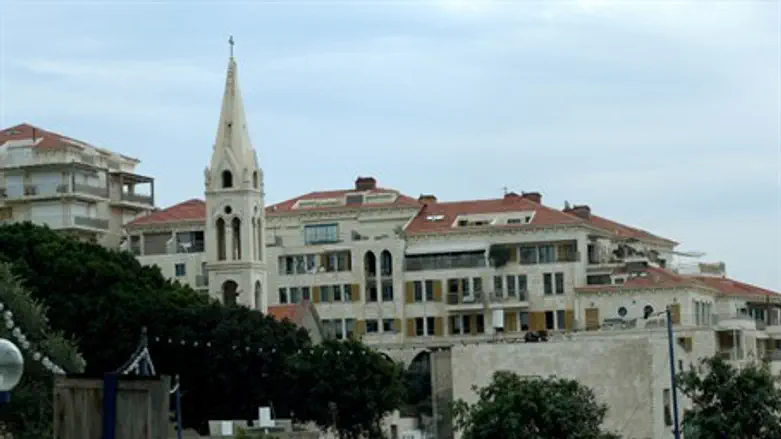 Jaffa
Flash 90
An Arab community leader on Monday gave an interview to the Hamas-backed Palestine newspaper complaining about a new Israeli "settlement." 
"We will fight this 'Judaization' of our area," said Abed al-Khader Sattel. "This settlement will attract settlers, and the worst of them. We will not allow it to happen."
The "settlement" Sattel is referring to is not on a barren hilltop in Samaria, however; it's in the middle of Jaffa (Yafo), which was incorporated into the Tel Aviv municipality when the State of Israel was established in 1948.
Jaffa has a substantial Jewish population, and is home to numerous important Israeli institutions – among them the broadcasting headquarters of Army Radio.
In his comments, Sattel used the same terminology to describe Jaffa – far behind the 1949 Armistice Lines, and thus, ostensibly, "legal" - as critics of Jewish towns in Judea and Samaria.
The "settlement," said Sattel, consists of 63 apartments that are to be built in the predominantly Arab Ajami neighborhood.
Sattel, who heads a residents' board in Ajami, said, "this is a historic Palestinian neighborhood, and the settlers are threatening it with their 'urban renewal' programs, as declared recently by the occupying authorities."
The project is set to be built on land currently occupied by several dilapidated and largely abandoned apartment buildings. Twelve Arab families currently live in the buildings. According to Sattel, all attempts by Arabs to buy apartments in the project "have failed."
In order to prevent the project from being built, Sattel has appealed to various international groups, among them the Vatican. Sattel claims that some of the land the project is to be built on includes land owned by the Vatican.
Sattel added that Jaffa Arabs are "extremely upset" about the project, and will "object to its construction in all ways."