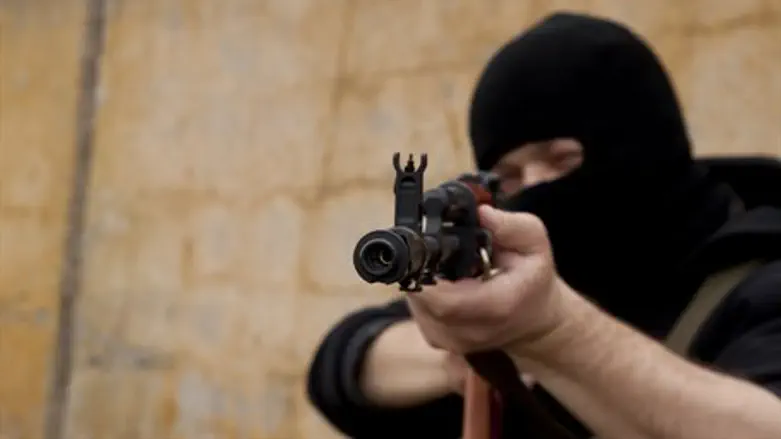 (Illustration)
Thinkstock
Ruth Maman, a 57-year-old resident of Beit Shean in northern Israel near the Jordanian border, spent the weekend with her family in the Ganei Huga natural spring water park in the Beit Shean Valley - when she was suddenly shot in the head by an unknown assailant in Jordan.
Miraculously, despite suffering a bullet wound directly to the head, Maman was only lightly wounded.
Maman's husband, who works as a lifeguard at the park, ordered a Magen David Adom (MDA) ambulance immediately, and she was evacuated to Haemek Hospital in nearby Afula.
There a CT scan of Maman found a bullet lodged in her head, apparently fired from a Kalashnikov assault rifle across the border in Jordan.
Maman's daughter Liron told Israel Hayom that during the weekend, "mom felt a strong blow to the head. The first thought was that she was hit by a rock. We were shocked when the doctors told us that it was a rifle bullet, and we called up the police."
"It's ludicrous that a family comes to relax on Shabbat at a park and the event ends when someone gets shot in the head. Thank G-d, mom feels okay."
A senior police source involved in the case revealed that "if the bullet had hit somewhere else, the woman would no longer be alive."