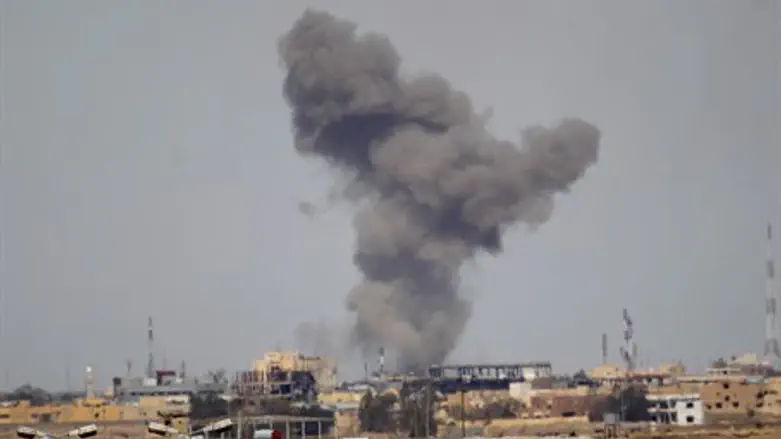 Coalition airstrike in Iraq
Reuters
Sources in the Pentagon have confirmed that the second-in-command of Islamic State (ISIS) has been killed in a US-led airstrike in Iraq, CNN reports Friday. 
The official has been named as "Mutazz," a top deputy to ISIS leader Abu Bakr al-Bagdadi believed to be the financial leader for the group as well. ISIS is believed to be the richest terror group worldwide. 
Mutazz, who is known under a number of names, has been rumored to have been killed before - most recently, last year. However, one US official told the news outlet that the terrorist dead in that strike may have been misidentified. 
A separate official said that in this case, the US operated using "actionable intelligence" - meaning that officials were aware of Mutazz's location before striking. 
The strike was conducted on Mosul on August 18. 
(Arutz Sheva's North American desk is keeping you updated until the start of Shabbat in New York. The time posted automatically on all Arutz Sheva articles, however, is Israeli time.)