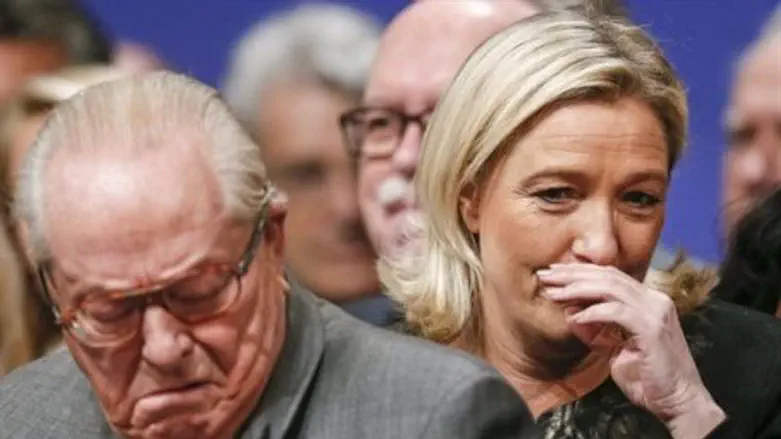 Jean Marie (L) and Marine Le Pen
Reuters
Jean-Marie Le Pen, France's elderly, far-right master provocateur, was booted out of the National Front (FN) he founded on Thursday after a high-profile feud with his daughter and party leader Marine.
The party said 87-year-old Le Pen would be "notified shortly" of the dramatic decision, which came after the FN's executive committee questioned him for hours and voted to exclude him over inflammatory comments that had proved too much for his daughter, pushing him out of a party he led for close to four decades.
A gifted orator with a taste for controversy, Le Pen had for years been an irritating thorn in the side of his daughter, who took over the party from him in 2011 and had tried to steer it away from the overt racism and anti-Semitism of its past.
The final straw came in April when the elder Le Pen rehashed familiar comments about gas chambers being a "detail" of history and said France should get along with Russia to save the "white world."
Marine Le Pen openly split with her father, saying he was committing "political suicide," and later suspended him from the party.
But the octogenarian firebrand showed little interest in going quietly, successfully challenging his suspension in court and barging onto the stage during a major FN rally in May.
In a sign of how deep the rift with his daughter had become, he had told a local newspaper on Sunday that he would not vote for her in 2017 presidential elections.
AFP contributed to this report.