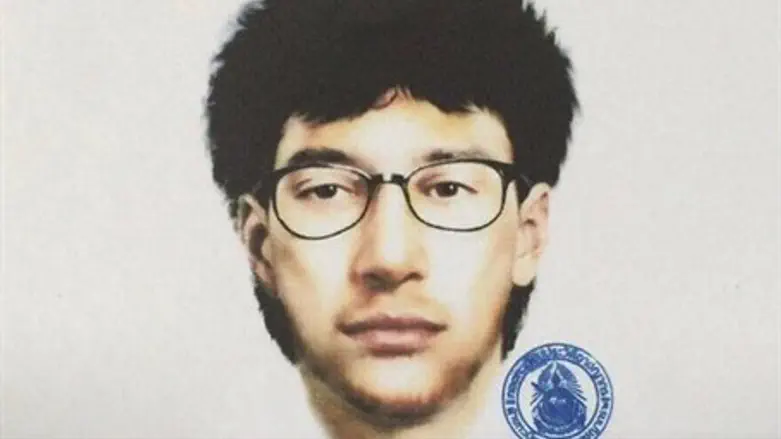 Sketch of Bangkok bombing suspect
Thailand Police
The chief of Thailand's national police force suggested Wednesday that the deadly bombing Monday night at a shrine in Central Bangkok was carried out by "a network."
Police chief Somyot Poompanmoung was headed into a meeting of national police commanders when he made the claim, adding that he was carrying orders from the prime minister who "is worried about the security of people and tourists in Thailand."
The Erawan shrine has reopened to the public but little is known about the assailant or what his possible motive could be. 
No one has claimed responsibility for the attack, though some sources allege the investigation is focusing on a revenge motive by Uigher terrorists in response to the Thai government's deportation of Chinese Muslim migrants in July.
Police, meanwhile, are concentrating on finding a young man who was seen in security footage wandering around the shrine before leaving his backpack there 20 minutes before the blast. 
Authorities say they are "more than 50% certain" the man, wearing a yellow T-shirt and black-framed glasses, is the bomber. 
"He didn't do it alone, for sure. It's a network," asserted Somyot, without elaborating. 
Police have released still photos of the man, both with and without his backpack. A separate video published on Thai media depicts the same man sitting alone on a bench at the shrine, taking off his backpack and walking away.