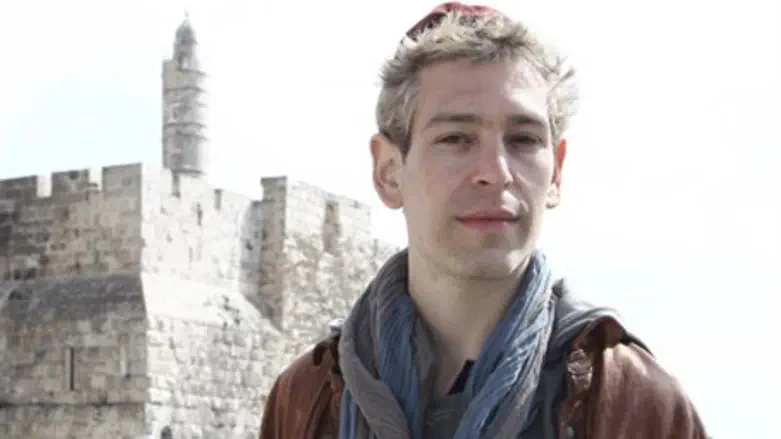 Matisyahu
Flash 90
The Spanish government condemned on Tuesday a Spanish reggae festival's decision to cancel a concert by American Jewish musician Matisyahu, after he failed to reply to a demand to clarify his position on Palestinian statehood, Reuters reported.
Matisyahu's appearance was canceled by the organizers of the Rototom Sunsplash festival, which will take place next weekend, following pressure from the anti-Israel BDS movement.
The boycotters claimed he supported "an apartheid state which practices ethnic-cleansing", and the concert organizers eventually capitulated to the pressure, pulling Matisyahu's August 22 performance before asking him to produce a "signed statement or video" which stated "in a very clear way" that he supported the establishment of a Palestinian state, as a precondition to performing.
Spain said on Tuesday it rejected boycott campaigns and any sign of anti-Semitism, while reiterating its support for an independent Palestinian state through bilateral negotiations.
"Imposing a public declaration (from Matisyahu), puts into question the principle of non-discrimination on which all plural and diverse societies are based," the Spanish foreign ministry said in a statement, according to Reuters.
Matisyahu on Monday responded to the decision to cancel his concert, calling it "appalling" and "offensive", and saying that music and politics should not be mixed together.
"I support peace and compassion for all people. My music speaks for itself, and I do not insert politics into my music," he said. "Music has the power to transcend the intellect, ideas, and politics, and it can unite people in the process."
"The festival kept insisting that I clarify my personal views; which felt like clear pressure to agree with the BDS political agenda. Honestly it was appalling and offensive, that as the one publicly Jewish-American artist scheduled for the festival they were trying to coerce me into political statements," wrote Matisyahu.
World Jewish Congress (WJC) President Ronald S. Lauder on Sunday expressed "outrage" and "utter bewilderment" at the news of the ban.
"This is a clear instance of anti-Semitism, and nothing else," Lauder said in a statement, urging Spanish authorities "to condemn this sad incident and to take appropriate action those responsible for it."