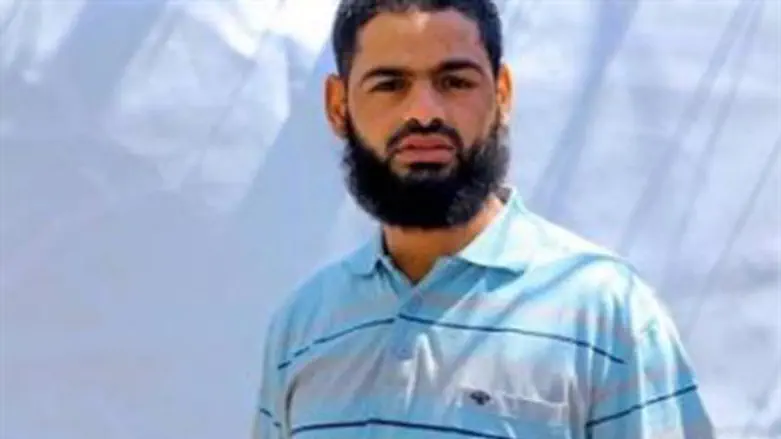 Mohammed Allaan
Social networks
Mohammed Allan, the Islamic Jihad member whose hunger strike drew world attention, has woken up in Ashkelon's Barzilai Hospital.
The doctors treating Allan say that they have ceased anesthetizing him and removed him from a respirator. An official hospital statement says that is communication and is continuing to receive essential medical treatment.
Allan began his hunger strike 63 days ago, in protest against being held on administrative detention. A new law authorized the prison service to force-food him, though the original doctor treating him refused to do so.
The terrorist lost consciousness last week, leading to protests both against his treatment and against offering leniency to a terrorist.