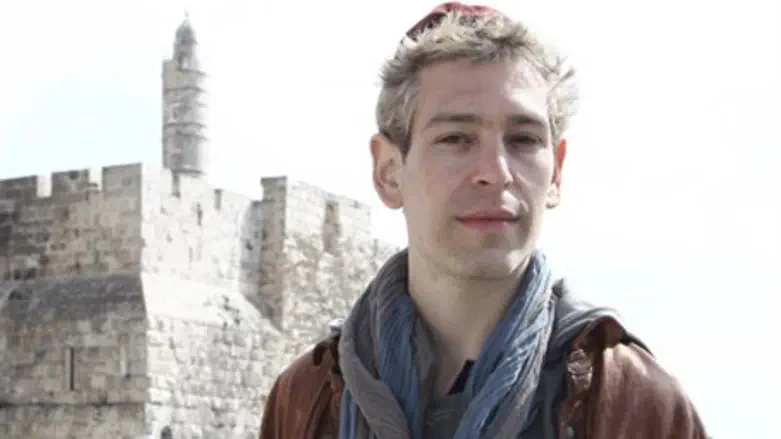 Matisyahu
Flash 90
The controversy over a European reggae festival's decision to ban Jewish artist Matisyahu for refusing its bizarre demand to declare his support for a Palestinian state continues, after it was revealed that an openly homophobic artist will be performing at the same festival.
Following pressure from the "BDS" campaign calling for a boycott against Israel, Spain's Rototom Sunsplash festival disinvited Matisyahu - despite the fact that he is an American Jew, not Israeli.
Festival organizers cited Matisyahu's open support for the State of Israel and conditioned his appearance on him producing a video clip or signing a petition in support of the Palestinians. When Matisyahu - who shot to fame as a bearded "hassidic reggae" star before leaving Orthodox Judaism - refused, his invitation was cancelled. 
The unprecedented singling-out of a Jewish artist was immediately slammed by the World Jewish Congress as "a clear instance of anti-Semitism," while Matisyahu himself issued a statement Monday night condemning the "appalling and offensive" move.
Rototom defended its decision in a long, rambling statement, in which it cited its "over 22 years of actively promoting peace, social justice and human rights," while failing to address accusations of anti-Semitism.
But it has now been revealed that, commitments to "human rights" notwithstanding, a Jamaican reggae artist whose songs often feature violently homophobic lyrics will perform at the festival.
Singer Capleton is due to make a main stage performance on Wednesday August 19, despite having been condemned for lyrics which include: "Shoulda know seh Capleton bun battyman [burn gays]/ Dem same fire apply to di lesbian/ All boogaman [gays] and sodomites fi get killed."
Anti-hate campaigners have cited him as one of several Jamaican reggae artists whose songs promote killing or attacking homosexuals. The Southern Poverty Law Center lists Capleton as one of eight reggae artists responsible for a "murder music" trend in the genre, and notes that he failed to keep a 2007 pledge he to cease such lyrics.
Yet no demands were made for him or any artists other than Matisyahu - Rototom Sunsplash's one Jewish performer - to renounce these or other views.
Attempts by Arutz Sheva to reach out to festival organizers for comment have gone unanswered.
Meanwhile, campaigners are urging the artist due to replace Matisyahu, Etana, not to agree to perform in protest of the discriminatory treatment of a Jewish performer.
Event organizers did not demand a similar political statement from Etana.