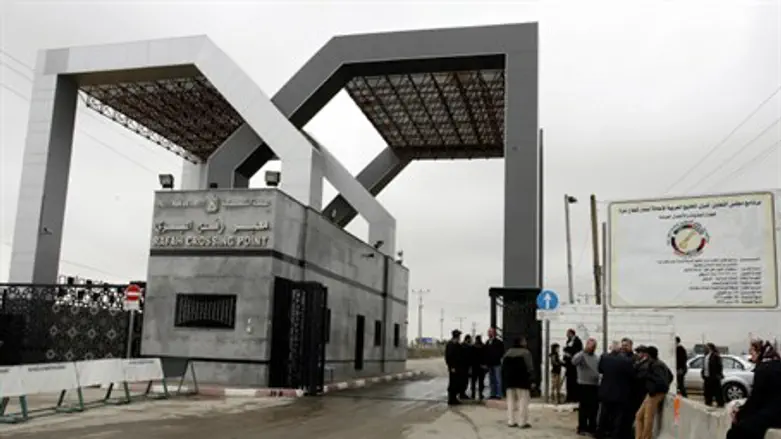 Rafah border between Egypt and Gaza
Flash 90
Egypt has opened its border with Gaza for the first time in two months, The Associated Press (AP) reported on Monday.
The Rafah border crossing opened Monday for four days, allowing Palestinian Arabs to travel in both directions, according to the news agency.
Crossing director Khaled al-Shaer said some 20,000 people have applied to exit the coastal strip. Gazans seeking medical care and students are among those expected to cross.
Rafah is Gaza's only gateway to the outside world, and Egypt has kept it mostly closed since the Hamas terrorist group seized control of the area in 2007.
Egyptian authorities have kept the crossing virtually sealed since a terrorist attack in the Sinai Peninsula in October 2014, though they have temporarily reopened the crossing several times.
Sources in Egypt have revealed that Hamas terrorists had provided the weapons for the lethal attacks in October, which killed 30 soldiers, through one of its smuggling tunnels under the border to Sinai. Hamas denies the allegations.
As part of Egypt's ongoing crackdown on terrorism, Egypt is establishing a buffer zone along the border with Gaza. The buffer zone was initially planned to be 500 meters wide, but was later expanded by another 500 meters.
In addition, Egypt has destroyed hundreds of tunnels used by terrorists to smuggle weapons between Egypt and Gaza.