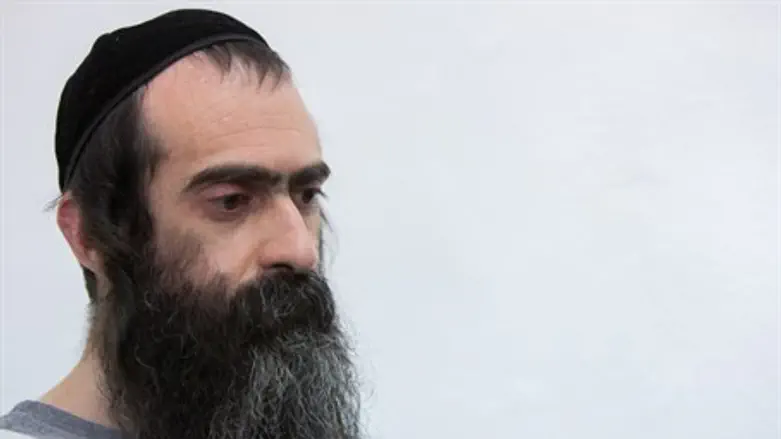 Gay pride stabber Yishai Shlissel
Yonatan Sindel/Flash90
Gay Pride parade stabber Yishai Shlissel has been admitted to a psychiatric ward in order to assess whether he is fit to stand trial, Channel 10 reports Monday.
Shlissel stabbed six people, fatally killing 16 year-old Shira Banki, during the Jerusalem Gay Pride parade several weeks ago. He had just been released from prison after serving a 10-year sentence for a similar attack in 2005. 
Shlissel's very presence at the event has been increasingly revealed to be due to a series of major failures by the Israel Police and Israel Prison Services. 
He has repeatedly refused to recognize the Israeli government or participate in any way in legal proceedings, leading the Jerusalem Magistrates Court to sentence him for a psychiatric evaluation last week. 
Later that day, Channel 10 reported that Shlissel had, in fact, experienced a psychotic episode in 2009 and undergone extensive treatment in a special facility, and was being forced to take medication since. It is unclear whether this was ever mentioned to investigators. 
Even before the parade, Shlissel was labelled by intelligence as a "danger to the event." However, he was never summoned to report to police before or during the march and was never questioned before the fact regarding his intentions.