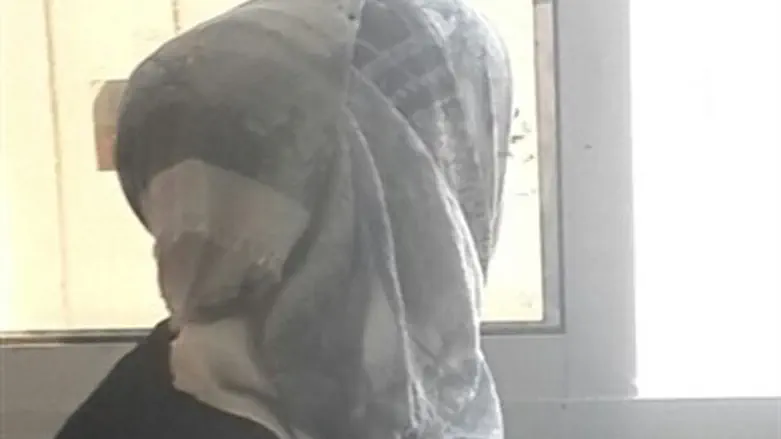 Palestinian woman stopped by police
Israel Police
A 17 year-old Palestinian Arab woman from Bethlehem was caught on Monday night with a knife in her bag at the Yatir security checkpoint. 
The young woman claimed to investigators that she had forgotten that she had placed her vegetable knife in her purse from earlier that day. 
The woman was transferred to Hevron for questioning and interrogation, where she then admitted that she was going to stab a guard at the Eshel prison, where her brother is serving a terrorism sentence.
The suspect is now in police custody.