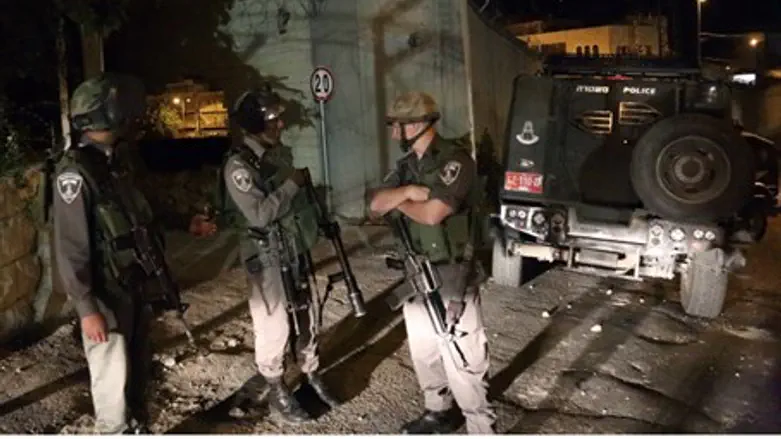 Border Guards (archive)
Flash 90
Dozens of Arabs have blocked the roads and are throwing rocks and firebombs at the Israel Police and the Border Police on Saturday night, in the Arab neighborhood of Isawiyya in northern Jerusalem.
Most of the crowd has been driven back using riot dispersal measures, police said. There were no casualties reported.
Earlier Saturday night, Palestinian Arabs threw rocks at a bus, breaking the windshield, near the Naomi Shemer exit from the tunnel between Jerusalem and Ma'ale Adumim.
No injuries have been reported; the IDF is scanning the area to find the perpetrators.
Security forceshave been preparedon high alertin Jerusalemthis weekend, for fearof an attempt byterrorist groupsto target Israeli civilians.