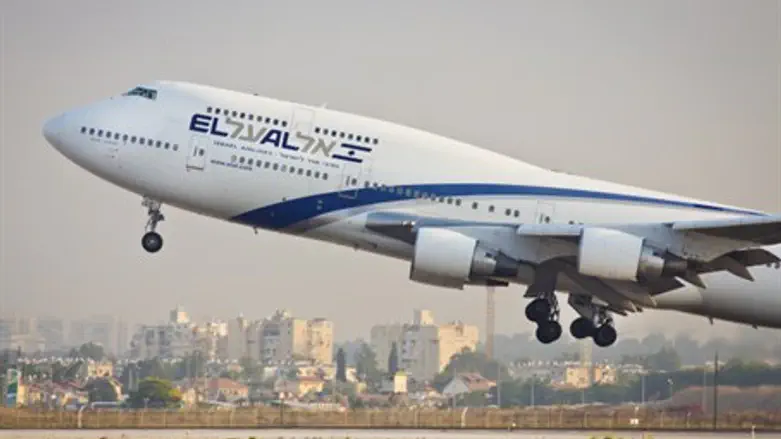 El Al flight (illustration)
Flash 90
American aerospace giant Boeing said Wednesday that El Al Israel Airlines intends to purchase and lease up to 15 of Boeing's high-tech 787 Dreamliners.
El Al also has confirmed purchase rights for 13 additional airplanes, Boeing said in a brief statement that did not specify the breakdown between purchases and leasing.
The average 2015 list prices for the three-model 787 family range from $224.6 million to $306.1 million, according to the Boeing website. Commercial planes are often sold below their list price.
The 787 Dreamliner, which entered service in 2011, is a twin-aisle aircraft with a largely composite structure that Boeing says delivers fuel efficiency.
"We are honored that El AL has selected the 787 for its fleet renewal plan," said Ray Conner, Boeing Commercial Airplanes president and chief executive, in the statement.
"The Dreamliner will be an excellent addition to El Al's all-Boeing fleet and marks another chapter in a partnership between our two companies that spans over half a century," he added.
AFP contributed to this report.