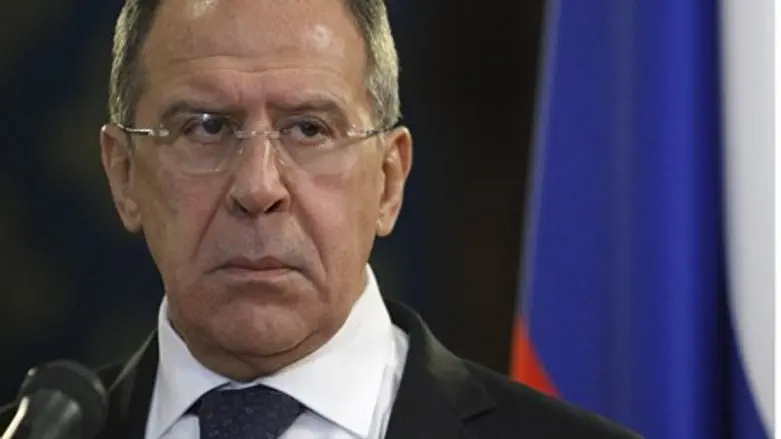 Sergei Lavrov
Reuters
Russian Foreign Minister Sergei Lavrov met with the head of Hamas's political bureau, Khaled Meshaal, in Doha, Qatar on Monday morning. 
The atmosphere at the meeting was warm and the two leaders embraced each other warmly as soon as they met.
Meshaal congratulated Lavrov on his arrival in the capital of Qatar.
"I am pleased to welcome you here in Doha," Meshaal stated. 
"I hope you feel right at home here," Lavrov responded. 
During the meeting, Meshaal told the Russian foreign minister that the Palestinians were forced to abandon their homes over the years following the establishment of Israel, in his words, and claimed they have not been given the option of returning home. 
Lavrov promised that "Russia will work together with other countries, to ensure that all Palestinians can return home and stay there forever."
He further said to Meshaal that Russia will, together with other countries, "solve the Palestinian problem as soon as possible."