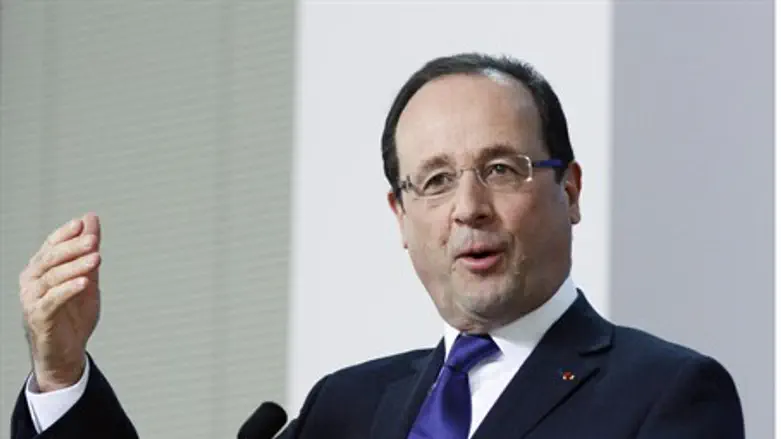 French President Francois Hollande
Reuters
French President Francois Hollande on Thursday conferred with his Iranian counterpart Hassan Rouhani on "conditions for implementing" the Iran nuclear accord, Hollande's office said, according to AFP.
The two also agreed to "step up bilateral cooperation in this new context," the presidency said in a statement.
Hollande "expressed the wish for Iran to contribute positively to the resolution of crises in the Middle East," the statement said, according to AFP.
Rouhani, meanwhile, tweeted that "President Francois Hollande welcomes #IranDeal and Iran's constructive role in the negotiations, which is fostering peace in the region."
The conversation marks the latest attempts by Western leaders to beef up contacts with Iran since the July 14 deal in Vienna.
French Foreign Minister Laurent Fabius is to visit Iran next Wednesday.
His trip follows a similar visit by German Economy Minister and Vice Chancellor Sigmar Gabriel, who was the first top Western official to visit the country since the deal was struck.
During his visit, Gabriel urged Iran to recognize Israel in order to have economic relations with Germany.
"Questioning [Israel's] right to existence is something that we Germans cannot accept," he said.
Earlier on Thursday, EU foreign affairs chief Federica Mogherini announced she would visit Iran as part of her next Middle East tour.
According to German news agency dpa, Mogherini will visit both Iran and Saudi Arabia next week, traveling to the latter first before moving on to Tehran.
Also on Thursday, it was announced that Austrian President Heinz Fischer in September will make the first visit to Iran by a European head of state since 2004.
That visit will take place from September 7 to 9.
On Monday the UN Security Council unanimously adopted a resolution endorsing the historic deal on Iran's nuclear program and cleared a path to lift sanctions crippling its economy.