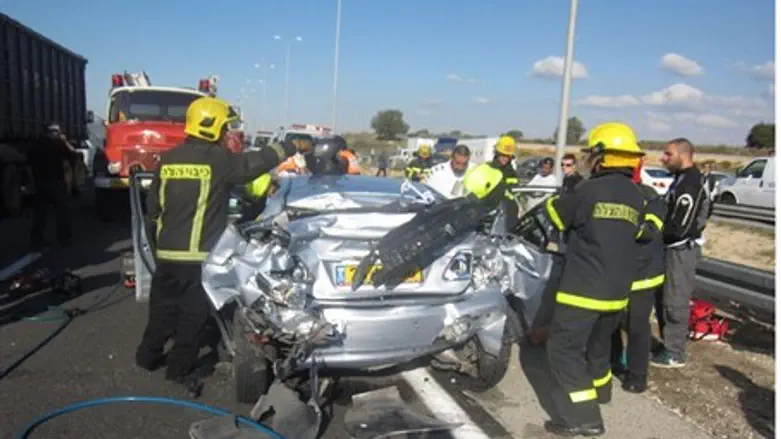 Seized weapons from Judea Samaria
IDF Spokesperson Unit
Undercover police agents of the Judea-Samaria police have busted 23 Palestinian Arab suspects over the past few months, the Israel Police released for publication Wednesday, on charges of arms smuggling, weapons manufacturing, and drug trafficking. 
Over the past 36 hours, the police conducted an extensive arrest operation in which police, the IDF, the Border Police, and special forces acted to arrest the suspects in Arab villages across Samaria (Shomron), Binyamin, and Hevron. 
Police released footage of finding various weapons caches, and the total arms found in the raid. 
In total, authorities:
arrested 23 suspects;
found 16 different types of weapons, including both modified and standard M-16s, as well as weapons parts;
found ecstasy and hashish; and
found tens of thousands of shekels, presumably for terror activities. 
Several of the weapons had made the rounds between senior terrorists and senior criminals in the PA. 
"Today ends a complex military operation integrated between all security agencies - police, border police and the army," Judea-Samaria District Commander General Shlomi Michael stated Wednesday. "The bravery of the Israel Police, and the initiative and creativity [...] during the operation led to quality results."
"The thin line between terrorism and criminal activity means that the Judea-Samaria District Police must work in conjunction with all the branches of the various security agencies to act in every possible way against terrorists and criminals - steadily, over time, and with uncompromising determination."