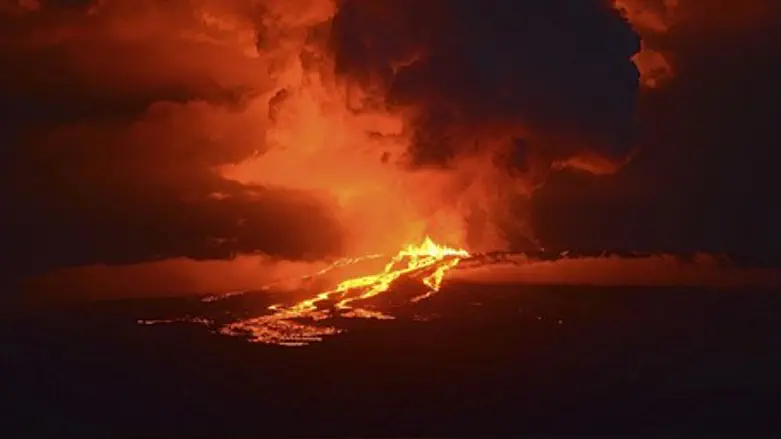 Volcano (illustration)
Reuters
Five airports have been closed in Indonesia amid a week-long eruption of the volcanic Mount Raung in East Java, which has caused 250 flights to be cancelled and left thousands of vacationers stranded.
"I can't say at this time how many passengers have been affected," said Farid Indra Nugraha, a spokesman for airport operator Angkasa Pura 1, according to Al Jazeera.
The country's Garuda Indonesia airline cancelled all its flights, with the airport closures also affecting the popular tourist islands of Bali and Lombok.
"Bali is our second largest hub and this will also affect our international connecting flights," said Garuda Indonesia airline spokesperson Ikhsan Rosan.
Indonesia is the largest Muslim country in the world, but Bali is an enclave of Hinduism in the country. It attracts millions of foreign tourists each year, and the volcano cancellations come amid peak holiday season.
"It's pretty chaotic," Katie Nagar, an American expatriate living in Indonesia, told AFP.
She said that she had arrived at Bali's Ngurah Rai airport only to find that her Jakarta flight was rescheduled to Sunday.
"There is basically just hundreds of people camped out on the grassy lawns in front of the airport. There are lines of hundreds of people waiting to talk to customer service."
India sits on the "Ring of Fire" system of major tectonic fault lines between the Pacific and Indian oceans.