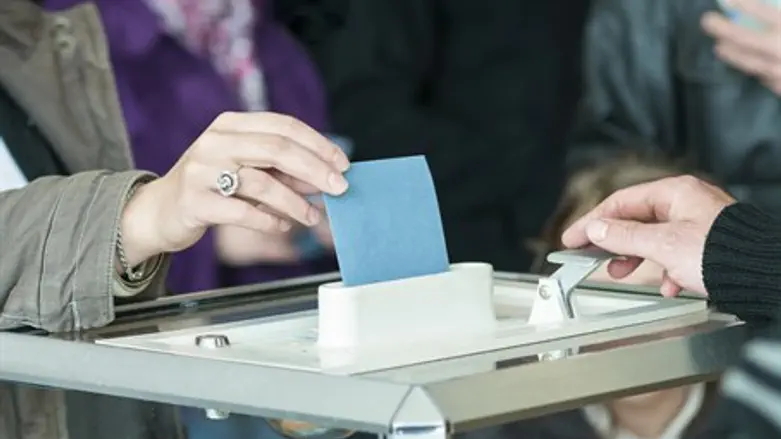 Voting (illustrative)
Thinkstock
Over 10 million Greek citizens will vote on a crucial budget bailout referendum on Sunday, which could see Greece exit the Eurozone. 
Voters will cast a simple "yes" or "no" vote on austerity measures for the struggling nation, which is facing a monumental budget crisis that has seen ATMs and banks heavily restrict their withdrawals and thrust the Greek people into crisis. 
Polls opened at 7 a.m. and will close at 7 p.m. 
Opinion polls have shown that some 75% of Greek citizenry want the country to keep using the Euro as legal tender, according to Fox News - although barely half are angling toward a "yes" vote for adopting the austerity measures themselves.
Greece's economy has dropped by a full quarter in the last couple of years, and unemployment is over 25%, indicating the extent of the country's financial crisis.
The bailout offer by European nations expired last week. Since then, negotiations for financial rescue have collapsed.
Eurozone finance ministers refused to extend the previous bailout arrangement the same day that Greece missed its $1.7 billion payment to the International Monetary Fund.
Greece has been in massive debt for a long time, but by missing the payment it became the first developed country to be unable to pay the IMF its dues.
As a result, European Union (EU) ministers have threatened that a "no" vote could mean booting Greece from the list of countries authorized to use the Euro. Greece switched to the currency from the drachma in 2002. 
The alternative, however, is not appealing: rather than loosen austerity measures, which have rocked an exhausted Greek populace for five years, the bailout package the EU is presenting in the event of a "yes" vote is due to include even more pension cutbacks and tax hikes, according to Newsweek. 
Tensions are high in Greece, as well, as several ministers from the newly-formed Syriza-led government are expected to resign in the event the people vote for another EU bailout package. Syriza's campaign was led primarily on promises of budget reform and euroskepticism.