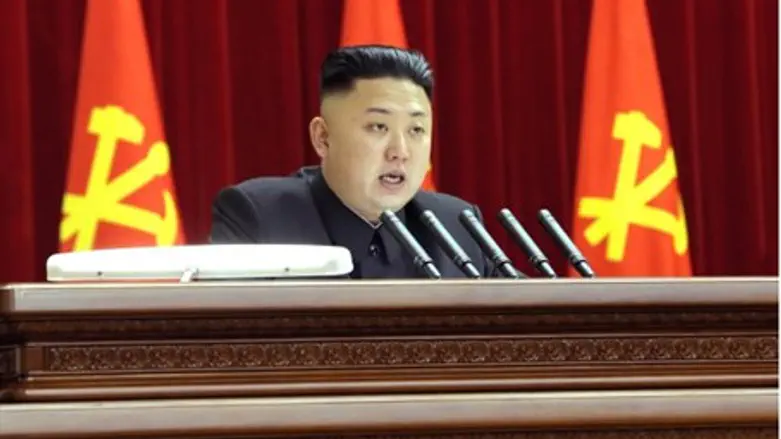 Kim Jong-Un
Reuters
North Korean dictator Kim Jong-Un runs a strict regime where any minor slight may cost one's life, as illustrated graphically by the fate of senior designer Ma Won-Chun, the architect behind the new terminal of Pyongyang Airport.
Ma was notably absent from the gaudy press pictures released by the state of a smiling Kim touring the new terminal with his wife, in a recent visit in which the dictator approved a July 1 opening for Terminal 2 which is to cater to flights from China to Russia - foreign tourists aren't expected to rush to visit the draconian regime though.
According to The Diplomat, Ma was one of six high-level diplomats who was purged by Kim last year, and he was executed last November for "corrupt practices and failure to follow orders."
His crime? Kim apparently didn't like the look of his architectural design.
Kim issued a statement reading, "defects were manifested in the last phase of the construction of the Terminal 2 because the designers failed to bear in mind the party's idea of architectural beauty that is the life and soul and core in architecture to preserve the character and national identity."
"It is necessary to finish the construction of the terminal to be an icon of Korea, the face of the country and the gateway to Pyongyang," concluded the statement.
The young North Korean despot has been accused by the UN for committing crimes against humanity, with a UN report early last year noting the crimes of Kim's regime against his own people were "strikingly similar" to those committed by the genocidal Nazi regime of Adolf Hitler in World War II. 
In one bizarre show of Kim's cruelty and totalitarian control, he reportedly ordered all North Korean men to have his "Dear Leader" haircut last March.