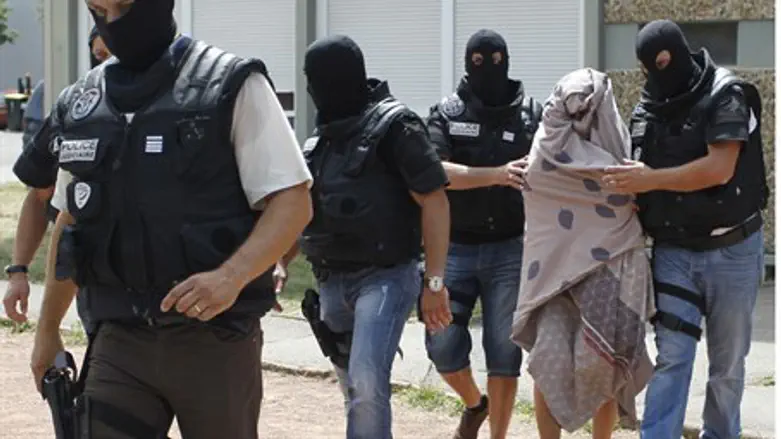 French police arrest suspects in beheading attack
Reuters
The gruesome "selfie" taken by the man suspected of beheading his boss during an attack on a gas factory in France was sent to Syria, sources close to the investigation said Sunday.  
The macabre picture of Yassin Salhi and the severed head was sent via the WhatsApp messaging service to a number in Canada, but authorities had said Saturday that the number could be a relay for a recipient elsewhere.
Authorities were convinced that the final recipient would be in Iraq or Syria, where hundreds of people from France have gone to wage jihad.
Anti-terrorist authorities have identified 473 people who have left France to fight in Iraq or Syria and Prime Minister Manuel Valls said earlier Sunday that 1,800 people in France were "linked" in some way to the jihadist cause.