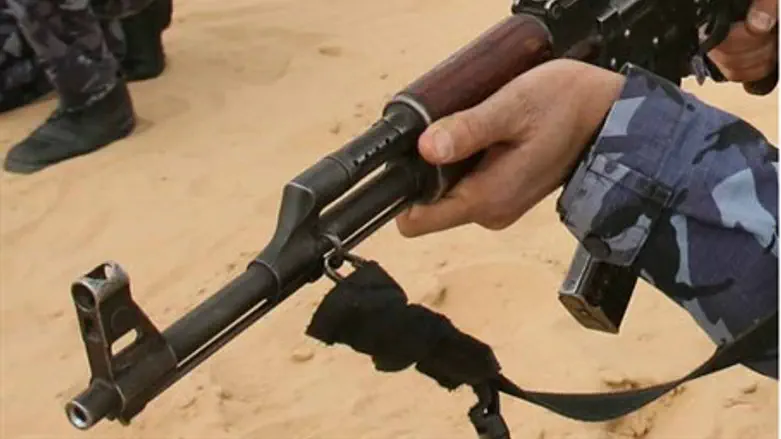 AK 47 Kalashnikov rifle (illustration)
Flash 90
The IDF and security sources may have prevented a terror attack on Sunday, after a Palestinian Arab woman reportedly tried to cross the security fence from Qalqiliya into Judea-Samaria with a rifle on her back. 
The suspect admitted during questioning that Hamas had sent her to carry out a terror attack, according to Maariv. 
This is the second 'lone wolf' attack attempted in three days, after a Palestinian Arab terrorist opened fire on an IDF checkpoint on Friday in the Jordan Valley. 
The terrorist was shot on-site and later died of his wounds; there were no IDF casualties. He had been armed with a modified Carl Gustav automatic weapon.
Both attacks surface amid a recent upswing in terrorist attacks since the Muslim fast month of Ramadan began two weeks ago.
A Jewish man was murdered earlier this month, when an Arab terrorist shot him to death near an historic spring in Samaria, and this Sunday a Border Patrol officer was stabbed by an Arab terrorist at the Damascus Gate in Jerusalem's Old City. The officer was seriously wounded but miraculously survived the wounds.
Rocket fire has also resumed against Israel from Gaza.