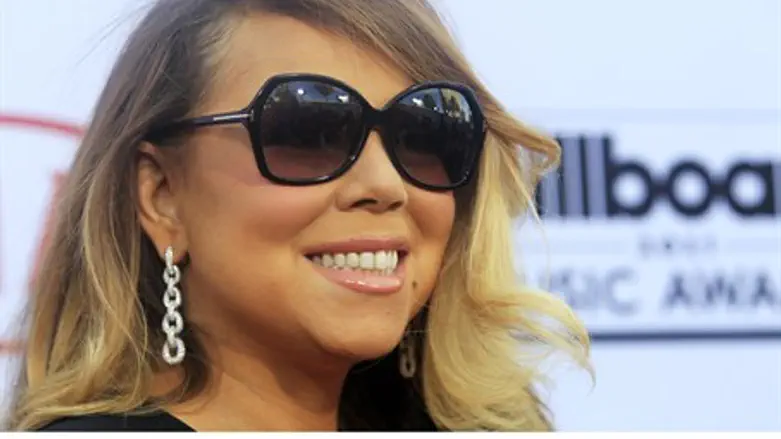 Mariah Carey
Reuters
American pop diva Mariah Carey and her new boyfriend, Australian businessman James Packer will come to Israel for a "pre-engagement spiritual meeting," the TMZ celebrity gossip website reported. 
According to TMZ, at Packer's insistence, the couple will meet with an unnamed Israeli "spiritual leader" whom Packer is well acquainted with, before officially proposing to the superstar singer.
While in Israel - the pair's latest stop on a Mediterranean cruise - Packer and Carey will also visit Jerusalem, Tel Aviv and the Dead Sea.  
Packer, the fourth richest person in Australia, has lately been expanding his business into Israel. 
In April, his business partner, Hollywood producer Brett Ratner, said at the Anti-Defamation League Entertainment Industry Awards that Packer had purchased a home in Caesarea next to Prime Minister Binyamin Netanyahu and had acquired Israeli citizenship.
Packer, who is not Jewish, was described by Ratner as the "first non-Jewish Zionist in history" - not necessarily an accurate statement, but underlining his apparent love for Israel nonetheless.
While Packer's office denied the claims, Packer has proven his interest in Israel, telling The Australian several weeks ago that this "trip has strongly reinforced my view of the investment opportunities and incredible tech ecosystem in Israel."