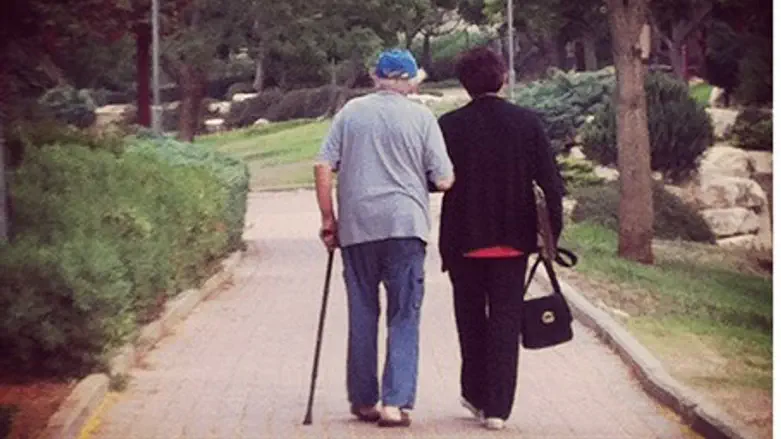 Elderly (illustrative)
Tova Dvorin
Students sometimes arrive late to school - but usually not 80 years late. And yet a grandfather in Italy has just now finished middle school at the ripe old age of 91, disproving naysayers.
Nicola Torello prepared for his final exams by attending class every day from 5 p.m. on, according to the local Chieti Today as cited by the BBC on Thursday.
Proving that it's never too late to learn, he finished his studies with flying colors and full marks on his math exam and English oral exam, as well as an essay on the famous Italian writer Alessandro Manzoni.
What the 91-year-old may have lacked in formal schooling he more than made up for in life experiences, having made his living as a tailor and even serving in Greece as a 19-year-old soldier during World War II, when Italy fought alongside the genocidal Nazi regime.
His graduation from the school in Chieti, located in Italy's central Abruzzo region, was celebrated by his four children and six grandchildren. Even the city's mayor put in an appearance to congratulated the elderly middle schooler.
Torello will turn 92 in October, but is determined to continue his late academic career by moving on to high school.
"I want to learn how to use a computer," he told the local news site saying he is still dependent on his daughter. "I will keep learning, because my time must always be full."