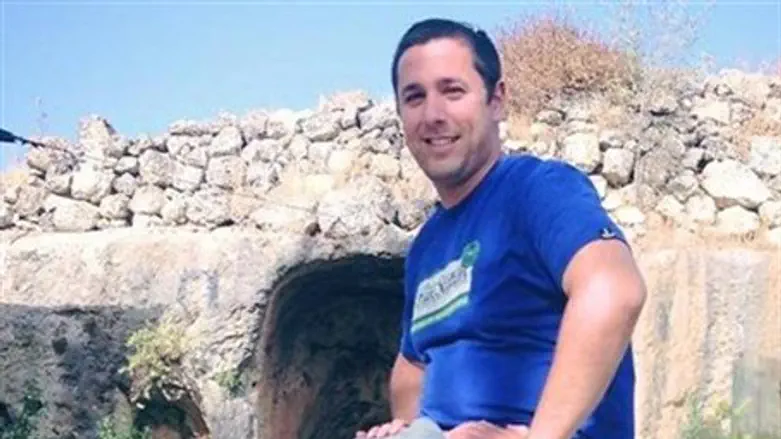 Murdered in cold blood: Danny Gonen
Courtesy of the family
Arab residents have tried to drain an historic spring in Samaria on Thursday, after rioting at the spring which is where a 25-year-old Israeli was murdered last week. 
The attempt was discovered by the organizers of a trip to Ein Bubin, the spring outside of Dolev where Danny Gonen was shot at point-blank range by a Palestinian Arab terrorist last week.
The trip, scheduled for Friday, is being sponsored by the Binyamin Regional Council, the religious community in Lod, and the Dolev-Talmonim bloc. 
Dolev spokeswoman Yael Ereli told Arutz Sheva that organizers for the trip stopped at Ein Bubin Thursday morning to assess the site and make arrangements for the group, only to find a mob of Arabs rioting there and attempting to drain the spring. 
The group quickly called security forces, and the IDF has now been assigned to a guard detail to the site until after the event. 
Ereli added that while the Gonen family is still in mourning and is unable to attend, they are very supportive of the event. 
Last week, Gonen and friend Netanel Hadad were finishing a trip to a nearby spring and had begun leaving when a Palestinian Arab standing at the side of the road waved them down, apparently asking for help.
As soon as the Israelis' car pulled up he asked them for water, and then shot them at point-blank range and fled the scene.
Gonen was buried Saturday night in Lod.