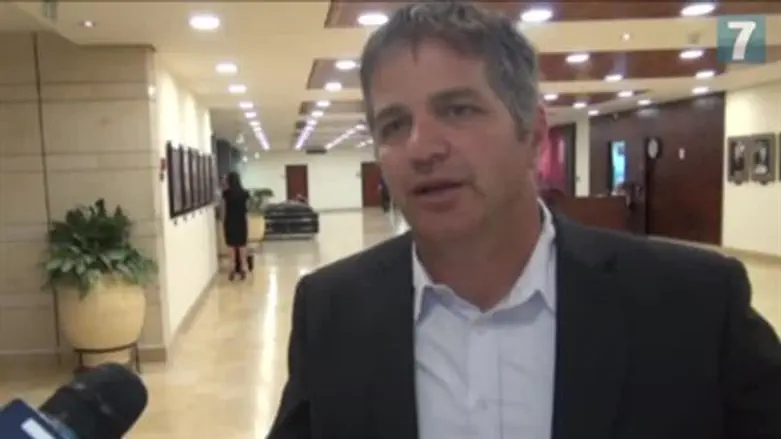 MK Yoav Kish
Hezki Ezra
MK Yoav Kish (Likud) on Wednesday called for Israel to carry out targeted killings of Gaza terrorist squads in order to stop the rocket attacks on southern Israel.
"I think that the fire from Gaza into Israel must stop and I am glad that the Air Force responded immediately to [last night's] attack," Kish told Arutz Sheva, referring to the previous night's rocket attack on the Hof Ashkelon region and the Israeli airstrike which followed.
However, he said, airstrikes are not enough. "I believe that we must start carrying out targeted killings. Once a terrorist squad begins preparations for an attack, will have to eliminate it and not wait for 'trickling' of rocket fire. If that is the message they're going to send us, we can be more extreme and send an even clearer message."
Kish dismissed calls by leftist and Arab MKs who have claimed that the IDF is immoral, particularly in the wake of the latest UN report which accused Israel of committing war crimes during last summer's operation in Gaza.
"It's time for the majority to stop being silent. We hear all kinds of voices here in the Knesset from Arabs and leftists who slander the IDF, and yesterday and today the MKs from most of the Knesset factions sent a clear message - the IDF is a moral army," he said.
"The UN does not always know the truth and pressure from all sorts of places is placed on it," Kish added. "Not all the information reaches the UN, so it is important that we send along our truth from here."