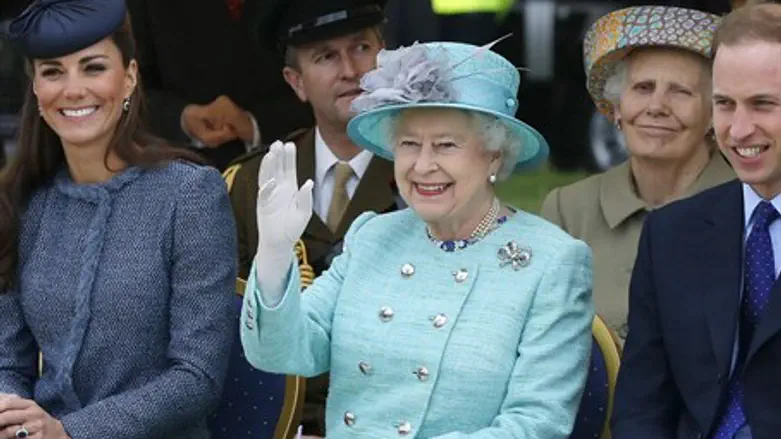 Queen Elizabeth
Reuters
Britain's Queen Elizabeth II arrived in Germany Tuesday for a much anticipated state visit that also includes a trip to a former Nazi death camp liberated by British forces 70 years ago.
The 89-year-old queen and her husband Prince Philip, 94, touched down in her private plane for the three-day multi-stop visit, at a time when Britain is seeking support from the eurozone's top economy for its EU reform wish list.
The royal couple's packed agenda will include a meeting with Chancellor Angela Merkel - sometimes dubbed "the Queen of Europe" - at her offices Wednesday after travelling by boat along Berlin's Spree river.
They travel north Friday to the site of the Nazis' Bergen-Belsen camp where teen Jewish diarist Anne Frank died of typhus shortly before it was freed by British troops in April 1945.
The low-key visit will see the couple meet Holocaust survivors and liberators of the camp where 20,000 prisoners of war died and tens of thousands more were deported from 1941.
The queen's state visit is her fifth in just over 50 years - the last was in 2004 - and has sent newspaper columnists into overdrive.
Dailies and news outlets have regaled Germans with royal etiquette dos and don'ts should they meet the British monarch, down to tips for pronouncing "Ma'am."
A rolling news channel began coverage with people posing next to images of the pastel-clad queen - unsuspecting Germans are reminded however that selfies with the British monarch are strictly off limits.
Even the content of her trademark handbag has been cause for speculation.
Others have played up the visit's timing as Britain gears up for a referendum on EU membership, with the mass daily Bild dubbing the queen's visit "the secret weapon of British diplomacy to shake up the Franco-German love-in."
UK Prime Minister David Cameron is also due to meet Merkel Wednesday ahead of an EU summit later in the week.
President Joachim Gauck, a former dissident Lutheran pastor in ex-East Germany, will officially welcome the royal couple Wednesday with military honors at his Bellevue Palace.
They later head to Berlin's Technical University to mark 50 years since the start of the "Queen's Lecture," to be delivered by the British Museum's outgoing chief Neil MacGregor, who will curate a major new cultural center opening in the German capital in 2019.
The itinerary also includes a state banquet, a visit to the western city of Frankfurt and a stroll in the square opposite Berlin's iconic Brandenburg Gate.
AFP contributed to this report.