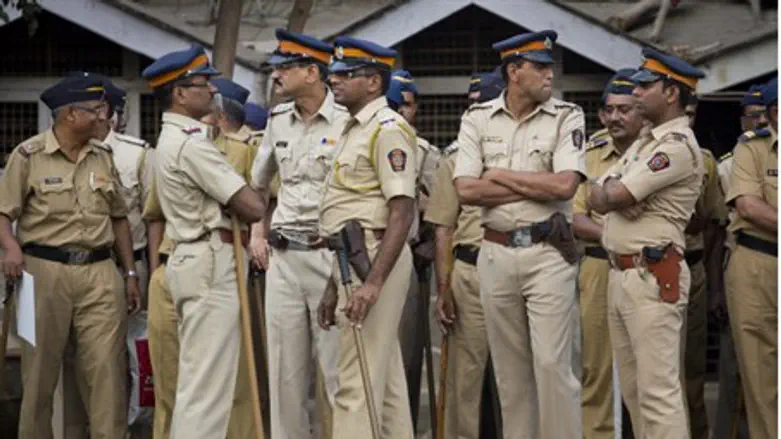 Indian policemen (file)
Flash 90
Indian intelligence agencies on Monday warned police in New Delhi and other states of the country to be on the alert for terrorist attacks against Israeli tourists in India, a common destination for young Israelis after their mandatory IDF service.
The advisory warned that terrorist groups may be targeting Israeli tourists or the Israeli Embassy in New Delhi, reports CNN-IBN. 
In response, security at the embassy will be beefed up, as well as at Israeli and Jewish institutions at other locations that are often frequented by Israelis.
Israeli sources said that apparently the warning does not relate to a concrete threat but rather constitutes a general warning published at intervals based on security appraisals.
Israel and India have rapidly been expanding relations, with cooperation in terms of sensitive military development being of particular importance.
As a sign of those flourishing ties, Indian Prime Minister Narendra Modi is set to visit the Jewish state later this year.
The most infamous terrorist attack against Jewish sites in India occurred in 2008, when members of the Pakistani terror group Lashkar-e-Taiba (LeT) launched a major attack in Mumbai that targeted the local Chabad House among other sites.
At the Chabad House in southern Mumbai, directors Rabbi Gavriel Holtzberg and his pregnant wife Rivky were among the six murdered. At least 158 other people were murdered in the multiple Mumbai attacks.