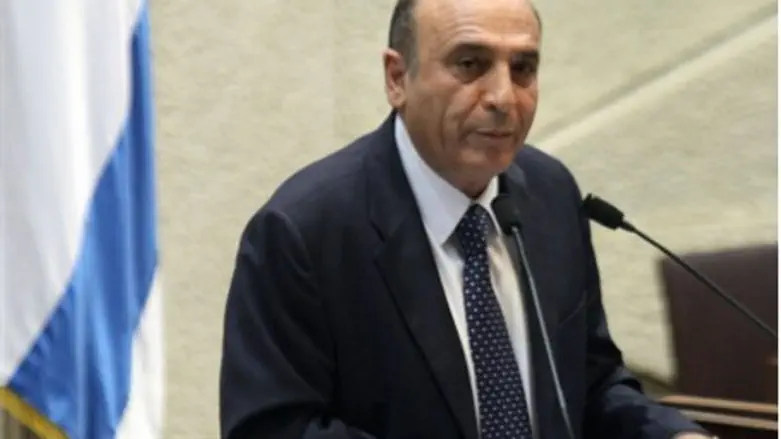 Shaul Mofaz
Flash 90
Former Defense Minister Shaul Mofaz (Kadima) has arrived safely in London, Maariv reports Saturday night, despite fears of his possible arrest for "war crimes" in Gaza. 
Earlier, Channel 2 reported that Palestinian Authority (PA) lobbying had encouraged British officials to have Israeli officials arrested for alleged "war crimes" in Gaza. 
The Foreign Ministry and the Israeli embassy in London have been working frantically to prevent Mofaz's arrest and to prevent a potential embarrassment for Israel, and embassy officials are traveling with Mofaz to his hotel. 
Before Mofaz left Israel, British Ambassador Matthew Gould notified Mofaz and the Israeli Embassy in London that they could not secure diplomatic immunity for the former Defense Minister.
Mofaz himself made the decision to continue his trip as planned, however, and is scheduled to attend a conference on Monday with other Israeli politicians, including MK Yair Lapid (Yesh Atid), Interior Minister MK Silvan Shalom (Likud), and MK Yitzhak Herzog (Labor). 
Mofaz is now a private citizen and therefore attempts to reach some sort of understanding with the British failed. He is expected to be denied diplomatic immunity despite the best efforts.