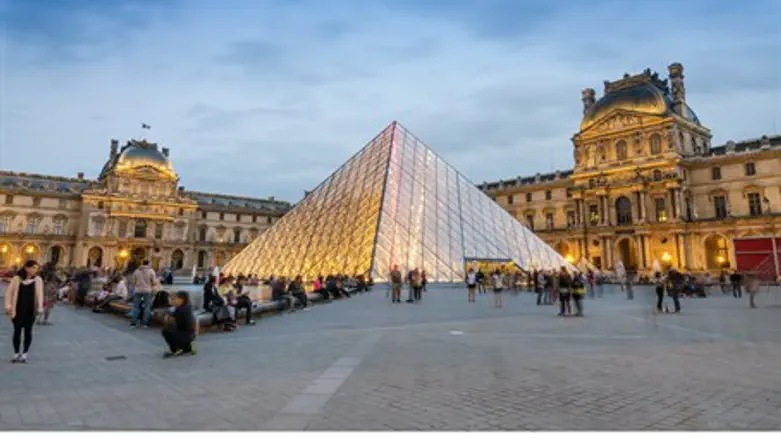 Louvre, Paris (file)
Thinkstock
The Louvre in Paris has denied accusations that it discriminated against a group of Israeli students who wished to visit the world-famous museum, AFP reports Wednesday. 
Last month, Professor Sefy Hendler from the University of Tel Aviv (TAU) tried to make a group reservation for 12 art history students at the Louvre and the Sainte-Chapelle chapel and was denied.
Surprised, he later attempted to make similar reservations under fictitious non-Israeli names and received a positive response.
Tel Aviv university complained to Paris authorities who transferred the case to prosecutors, who are now deciding whether to open an official probe.
The Louvre and the French Centre for National Monuments (CMN), which runs the Sainte-Chapelle chapel, denied any hint of discrimination.
The Louvre said it receives 150,000 requests for group visits per year and it has to refuse 80,000 requests due to lack of space.
"The initial time periods requested by the University of Tel Aviv were not available at the time the request was made," said the Louvre in a statement.
"The time periods later requested by the University of Tel Aviv during its 'testing' were accepted because they were still free or had been freed up (the cancellation rate for groups is about 20 percent)," the museum added.
The Louvre said it would be happy to welcome the students from Tel Aviv later this month.
The CMN said there were "very heavy visitor numbers" but nevertheless acknowledged an error in that the University of Tel Aviv should have been offered an alternative date.