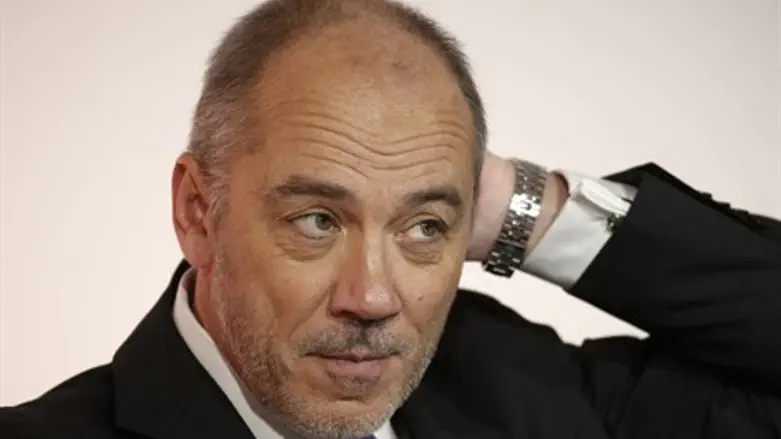 Orange CEO Stephane Richard
Reuters
Orange Telecom CEO Stephane Richard will meet Friday with Prime Minister Binyamin Netanyahu and officially apologize to him for his remarks against Israel and the ensuing media frenzy over the boycott call of his company. 
Speaking at a conference in Cairo, Richard said he wished he could dump" Israel "tomorrow" last Wednesday. A day later the French company announced it has decided to halt its operations in Israel and end its partnership with the Israeli company Partner, which franchises Orange's name in Israel.
Richard has attempted to perform damage control, but has been met by an enormous backlash from politicians and the public - both due to his claiming he was "unaware" of the highly-public, world-renowned boycott movement against Israel, and due to an expose revealing Orange operates in numerous areas of dispute worldwide without protest. 
On Friday, his attempts to make up for the blunders are being rebuffed by several Israeli officials, who have refused to meet with him in protest. 
Richard allegedly has asked to apologize personally to the Israeli ambassador in France, but Netanyahu has made clear that such a meeting will not happen - and that Richard must apologize to the Prime Minister himself. 
He also has attempted to arrange a meeting with top officials at Partner, but has reportedly been rejected or rebuffed by multiple Partner representatives.
The dismissal may be due to the fact that Richard allegedly took great lengths to apologize and retract his statements in the press, but did not contact Partner officials over the issue for days, a move which was seen by some as mendacious and a deliberate snub. 
Netanyahu has also rejected the possibility of a meeting between Richard and Deputy Foreign Minister Tzipi Hotovely (Likud), despite the former's interest in giving an official apology.
Among the few who did agree to meet with Richard is former President Shimon Peres, and the two are due to meet Saturday.