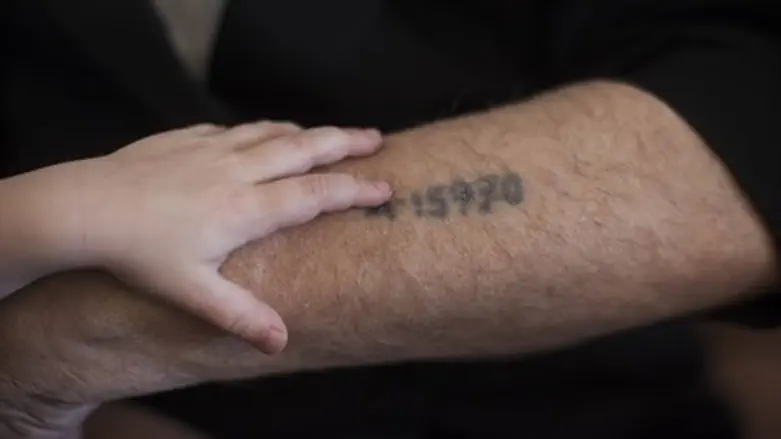 Holocaust survivor (illustration)
Flash 90
Police announced Thursday that seven Arab residents of Haifa, all members of the same family, were arrested for abusing and assaulting elderly Holocaust survivors.
The seven reportedly physically struck the residents of a home for survivors in the Hadar neighborhood of Haifa, and likewise stole from them, verbally abused them, and made them walk in the street according to Yedioth Aharonoth.
The Arab family lives on the same street as the Holocaust survivor residence and the offices of the facility, and some have a prior criminal record according to police.
Members of the Holocaust survivors residence organization complained to police after members of the Arab family previously vandalized property that belongs to the survivors, but police reportedly took no action on the complaint.
Another complaint filed this Wednesday finally got the police to get involved and arrest the culprits.
"What we heard there was simply horrendous," said one of the senior officers involved in the case. "Elderly Holocaust survivors, some not mentally well, went through a series of abuses. Their credit cards were stolen, they were forced to step off the sidewalk and walk on the road, they were beaten, and their property was vandalized."
Police will ask for an extension of the detention of the suspects on Thursday at the Haifa Magistrate's Court.
Aside from assaulting the survivors, the assailants also are said to have threatened and attacked employees of the residence, and damaged their vehicles as well.
Police found jewelry, cell phones and tools thought to have been stolen in the homes of the suspects, and went on to seize vehicles belonging to the family.