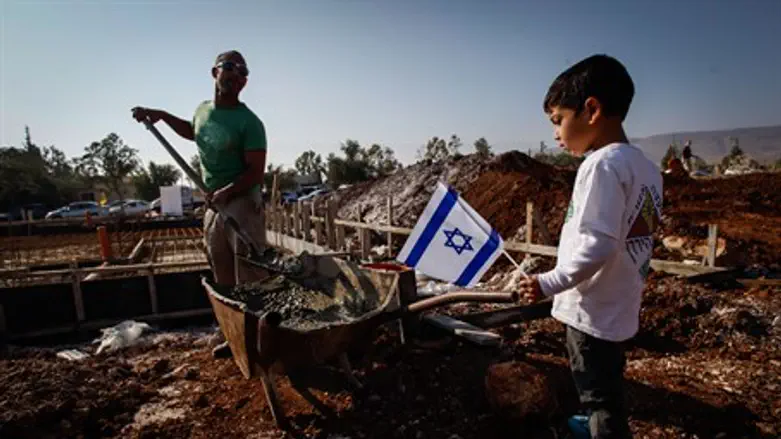 Laying the cornerstone for new neighborhood i
Flash 90
A Haifa Theater play starring Arab actor Norman Issa, which was supposed to be staged at the Bik'at Hayarden Regional Council, was cancelled because of Issa's political objections.
The municipal territory of the Bik'at Hayarden Council, which straddles the Jordan River, reaches from Mehola in the north, near the Beit She'an Valley, to Jericho in the south. It includes 21 communities, mostly of the moshav and kibbutz variety, which are situated on land liberated in 1967.
The Haifa Theater told the Council Head, David Elhayani, that it has decided not to force Issa to take part in the play, and therefore will cancel the play. Elhayan told Army Radio in response: "What you are doing, in effect, by saying 'we won't force him,' is allowing the delegitimization to continue."
"The theater has to tell the actor – 'You will perform wherever the theater performs. You are not a private person; you are part of a theater that receives budgets in the Land of Israel.' The theater chose to receive a budget from the state of Israel; Norman Issa knew that."
Haifa Theater Director Nitza Ben Tzvi explained the theater's policy: "The Haifa Theater, like all of the theaters in Israel, believes in freedom of expression, which is the basis of creativity. We do not believe in forcing an actor to perform against his will."
Issa is familiar to Israelis as the character Amjad in the Channel 2 show "Arab Work," for which he received the Israel Academy Prize for Best Actor in a Comedy Show in 2012.