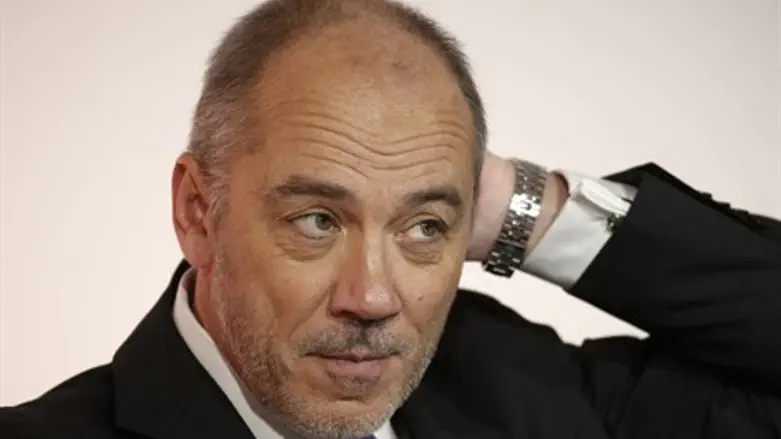 Orange CEO Stephane Richard
Reuters
The chairman of Orange said Saturday that the French telecoms group is in Israel "to stay" after a row erupted over the group's CEO's remarks about Israel. 
Stephane Richard told AFP he "sincerely regrets" the furor he sparked Wednesday when he said that Orange would end its brand-licensing agreement with Partner, Israel's second largest mobile operator, and stated as well that he would "dump" Israel "tomorrow" if he could. 
A furious Israeli Prime Minister Benjamin Netanyahu had slammed the decision by Orange, which is part state-owned, as "miserable."
Although the Orange boss said earlier this week that the move was not political, his remarks in Cairo came after the publication on May 6 of a report accusing the telecoms giant of indirectly supporting "Jewish settlement activity" through its relationship with Partner.
Compiled by five mainly French NGOs and two trade unions, the report accused Partner of building on Israel's Jewish areas of Judea and Samaria - which it claimed was on "confiscated Palestinian land" - and urged Orange to cut business ties and publicly declare its desire to avoid contributing to "the economic viability of the settlements."
Richard's blunt comments sparked outrage in Israel from politicians all over the spectrum and has inspired several outright calls to boycott the company. 
However, he played dumb on Friday, claiming that it "had nothing to do with politics," that "we love Israel," and that he was somehow "unaware" of the global Boycott, Divestment, and Sanctions (BDS) campaign which has made headlines worldwide for the past five to ten years. 
Richard continued this line on Saturday. 
"Orange does not support any form of boycott, in Israel or anywhere else in the world," Richard told AFP in an email.
"Our decision on the use of the brand is motivated -- as it is all over the world -- solely by our brand strategy," he said.
"Let me make it very clear that the Orange Group is in Israel to stay."
He noted that Orange is present in Israel through two subsidiaries, Orange Business Services and Viaccess-Orca, a specialist in Internet television.
Orange and Partner agreed in April to have the previously open-ended license expire on March 31, 2025.