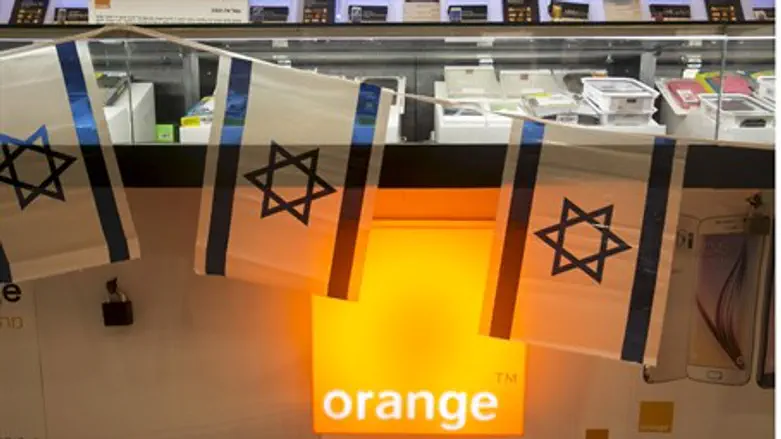 Israeli flags hang over the Orange logo
Reuters
The Anti-Defamation League (ADL) on Friday strongly objected to the decision by French telecom company Orange S.A. to eventually end its business relationship with an Israeli company, calling the move a "cowardly" and "completely unjustified" caving-in to anti-Israel boycott demands.
"Orange took a cowardly decision to cave into demands by the international campaign to boycott Israel," said Abraham H. Foxman, ADL National Director. "Orange has subsidiaries which operate in disputed territories elsewhere in the world, so this decision is not about the West Bank, but about Israel and the campaign to delegitimize the Jewish state."
In a letter to Gerard Araud, the French Ambassador in Washington, D.C., the ADL urged the French government, a significant shareholder of Orange S.A. with representation on the company's board of directors, to make clear that complying with demands to boycott Israel are illegal under French law and contrary to the country's national interests and moral values.
Speaking in Cairo, Orange CEO Stephane Richard reportedly said the telecom company wants "to be one of the trustful partners of all Arab countries" and does not believe the deal – a brand licensing agreement with an Israeli company, Partner - was worth "the time that we spend to explain this, to try to find a solution and the consequences that we have to manage here but also in France."
ADL characterized the company's subsequent statement about operational concerns as "a belated attempt to provide a business pretext for a completely unjustified decision."