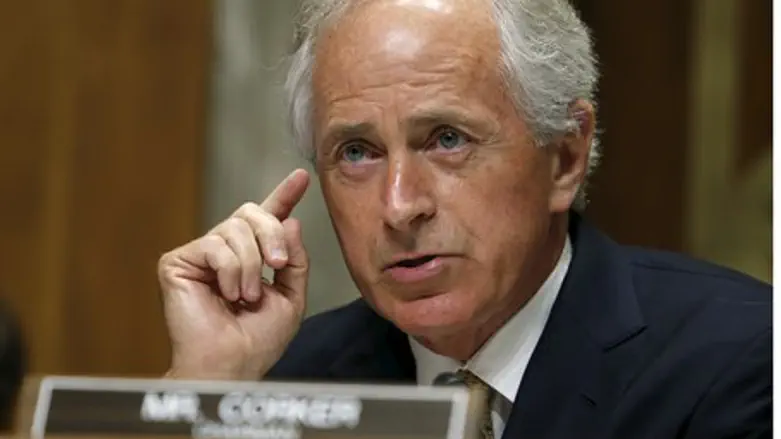 Bob Corker
Reuters
US President Barack Obama's administration is scrambling to quell concerns ahead of a Congressional review of the impending Iran nuclear deal that is approaching a June 30 deadline, but one US Senator reports Obama is refusing to reveal a document detailing the full scope of the deal.
Senator Bob Corker (R-TN), who is chairman of the Senate Foreign Relations Committee, said that he and other Senators are trying to obtain a document with the exact details of what the administration has already agreed to - but their requests are being refused.
"There is a document that explains what Iran is able to do per the agreement after the 10-year period," Corker told CNN on Wednesday. "I have asked the State Department for the document. They have not given it to me. I have asked the Energy Department for the document. They have not given it to me. I've asked the White House for the document. They have not given it to me."
"The only thing I can imagine...is that they think that it would shed (a) bad light on what they have agreed to," reasoned the Senator. "Most of us want to make sure that if we're going to enter into an agreement, it is an agreement that will keep Iran from developing a nuclear weapon over a long term."
While Obama may not be divulging the details of the deal, as part of efforts to defuse criticism of it US Secretary of Energy Ernest Moniz led a team of scientists on Tuesday in a classified meeting with lawmakers to try and address the perceived flaws in the deal, reports Washington Free Beacon.
The paper quoted sources saying the meeting focused on methods of verifying the nature of Iran's nuclear program as well as Iran's breakout capacity, meaning the amount of time needed for the Islamic regime to get its hands on a nuclear weapon.
Those efforts to play down concerns comes after a New York Times report Tuesday that revealed Iran has grown its nuclear program by 18% during negotiations despite Obama's claims its program would be frozen during talks. Iran may be in violation of negotiation conditions if it does not reduce its stockpile of low enriched uranium nuclear fuel by June 30 by roughly 1,000 kilograms.
But lawmakers, including Corker, left the meeting Tuesday concerned instead of reassured.
"Last night we met with scientists in a classified setting about laboratories and our secretary of energy to make sure Congress really understands all the details of this," Corker told Fox News on Wednesday. "We know there is already an agreement relative to the Iranian nuclear development program beginning in year 10" of a final deal.
He noted that Obama recently claimed Iran won't be able to obtain a nuclear weapon for 20 years, although Corker noted "that is contrary to what he said on NPR right after the April 2nd agreement," when Obama admitted that even in the framework of a deal they would be able to create a nuclear arsenal within 13 to 14 years.
Regarding that time frame, top Iranian officials have said that despite US claims to the contrary, as soon as a deal is reached they intend to use advanced centrifuges which would allow them to obtain a nuclear arsenal within mere weeks.
A new report released this month by the Pentagon details that Iran is continuing to develop its intercontinental ballistic missile (ICBM) systems capable of delivering a nuclear strike - neither the ICBM program, nor Iran's support for terrorism, are addressed in the deal being formulated.